Amazon Super Value Day: In this sale offer post, I will discuss a new value bazaar offer from the Amazon market.
Take all the below advantage on using this Amazon Super value day offer:
Up to 50% discount on shopping.
Cashback on Amazon services.
Discount on groceries.
And more advantages.
In fact:
Earlier days, I have purchased groceries with some discount from Amazon online store during the Amazon super value day sale.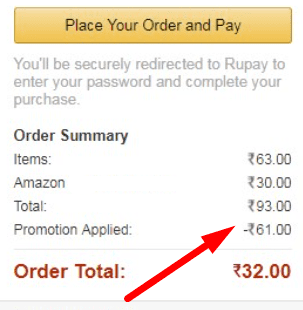 Do you want to use this offer to get some discounts!
Then jump down below!
Amazon is a fantastic online shopping platform used for doing online shopping.
On this platform, users will get the best discount and best quality groceries. Amazon is the world's largest e-commerce firm, and its products, groceries, and services are famous across the globe.
Additionally, this Amazon platform consists of groceries, home decor, furniture, smartphone, laptop, and many more products.
If you are the new customer, and if you are looking for doing online shopping, then I suggest you use this platform, here you will get all everything as per your needful,
Whenever you buy products from this Amazon platform, either you will get a discount or cashback, or both.
One more thing, you have an opportunity to cancel/replace grocery any time before and after the delivery on this platform.
Furthermore, Amazon members can use it for doing various things like mobile recharge, water bills, electricity bills, money transactions, and food orders.
These days are back with this offer and if you want to purchase products at this time, you will get more discounts and gift cards.
Also check:
Are you excited to download the Amazon app on your mobile device?
Then follow all the below terms carefully.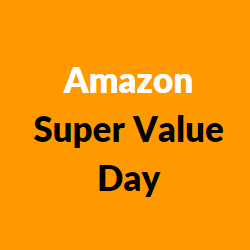 Amazon Super Value Day Offer Terms:
1. Get Up to 50% Discount on Groceries
1) If users do online shopping under this super value day offer, they will get 10% discount.
2) Minimum transaction amount is required Rs 1500, to avail of this offer.
3) This Amazon super value day offer is valid till 7th December 2022, and valid only on the Amazon platform.
4) If the refund initiates, the user's amount will credit to the Amazon pay wallet within 7 to 10 working days.
5) Users have to complete a payment with an SBI card to get an instant discount.
6) Get discounts on household supplies, personal care, grocery, and many more.
How to Avail Amazon Super Value Day Offer:
1) Firstly, go to the Amazon website or download its app (both are available).
2) After that, check if you are an existing customer, then log in with old details.
3) Otherwise, open the registration form by clicking on the signup icon and create your account.
4) On the registration page, enter your mobile/phone number and strong password.
5) After that, click on the submit button and log in with new details.
6) Next, go to the app dashboard and click on the offer banner from the given page.
7) After that, purchase any groceries items and add it to your cart.
8) Now, open your cart and complete all necessary details like a home address, city, etc.
9) Next, click on the buy now option > you will redirect to the payment page.
10) Then, complete your payment using the SBI card and get your discount.
11) Finally, you will get your groceries at your doorstep within ten days.
Conclusion:
Want to buy expensive groceries at a considerable discount, then use this Amazon app.
How many groceries items did you purchase using the Amazon platform?
Tell me groceries name in the comment box and open these free recharge offers.
Amazon Super Value Day Offer FAQs:
What does Amazon Super Value Day offer?
Amazon offers a huge rewards in these days to its customers, where they can shop and save a lot of money.
How do I get super discounted items on Amazon?
You need to make a payment with the valid bank card to get these rewards.
At this Point Check Related Offers:
Finally Watch Related Video:
Check out this offer video and know-how to get a discount on groceries in the super day value sale.
Amazon Super Value Day Sale : Save 45% Off On Groceries + Bank Off😍😍