Blinkit Amex Offer: I will introduce a new Amex offer with the Blinkit platform.
Get your AMEX card and pay on Blinkit for the following benefits:
Discount on grocery items.
15% discount on online shopping.
Save on grocery orders.
And more benefits.
To be honest:
Blinkit is not a new platform for me because I have used it many times for grocery purchases.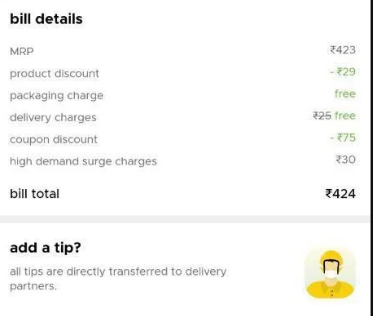 This offer is for AMEX and Blinkit users. Have you tried the AMEX card before listening to this offer?
Want to save money on grocery purchases? Reply to all answers and jump into this exclusive offer.
Blinkit or Grofers is the same company with a different name, and the founder of this firm is Indian called Albinder Dhindsa and Saurabh Kumar.
Since 2013, it has been operating its online business over the nation, where it delivers groceries to customer house based on their requirements.
Additionally, it has brought a new deal with the AMEX bank and offers customers to save money on grocery shopping. This deal has come for a limited time.
Also, this deal is not valid on ghee, edible oils, cigarettes, and baby food product items.
Also check:
Are you excited about this offer? Just read the terms and follow the steps carefully.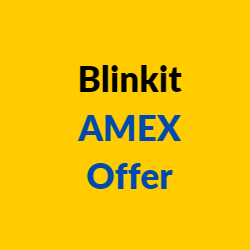 Blinkit AMEX Offer Terms:
1. Get a 15% Discount on Grocery Orders
1) The cardmembers required this coupon code for savings: AMEX300
2) When customers want to place a grocery order from the Blinkit platform, then they can receive a 15% discount.
3) Instant discount will be issued only on the Blinkit orders, and the minimum transaction is required Rs 999 or more to save money.
4) Maximum discount value is Rs 300 per card, and this Blinkit offer is applicable once per customer.
5) Also, this Offer is valid for both the AMEX & Blinkit customers and is available every Friday until 12th August 2022.
6) Make a valid payment with the AMEX credit card, but not valid on the above-given items.
How to Avail Blinkit AMEX Offer:
1) Firstly, tap on the Blinkit website from the given official link or press the Blinkit App download link.
2) You will encounter the same company in both links, while the methods are different.
3) When you click to download it, then the Blinkit App will be installed automatically on your device.
4) Login with an existing credential or register with a new phone number and verify with the one-time password.
5) Your account has already opened, and visit the homepage to check all the visible screens.
6) Now, search for the grocery items on your browser with this Blinkit and find items from the search bar.
7) Next, tap on the cart icon and check your cart order to confirm your payment.
8) Before visiting to the payment page, you need to check whether your AMEX card is activated or not.
9) If you do not have the AMEX cards or they expired, contact this bank or ask your elders to request this card.
10) When you hold the card in your hand, then visit the Blinkit basket and complete the full details.
11) Then, complete your payment of Rs 999 to save Rs 300.
Conclusion:
Find the best fresh grocery items from Blinkit.
Where did you place the first online groceries order at a friend's or family's house?
Tell me directly in the comment section, and remember to explore these free recharge offers.
Blinkit AMEX Offer FAQs:
Does Blinkit accepts AMEX cards?
Yes, Blinkit accepts the payments of AMEX banks by the customers, and it offers cashback or discount reward.
How I save on Blinkit orders?
You can save on Blinkit by purchasing the online grocery items and pay an online with various modes.
At this Point Check Related Offers:
Finally Watch Related Video:
Explore all the Blinkit offers and save money online.
Blinkit All Offers 🔥 ₹500 Discount Offers - OneCard, Jupiter, Slice & Dhani Discount Code Offers