Aircel Port Number -- How to Port Aircel to Airtel | Vodafone | Jio | BSNL, Do you know Aircel is shutting down their services due to some technical glitches and due to the entrance of Reliance Jio in the highly competitive market
Many of the small telecom operators merged their business with other big giants telecom operators like Airtel, Vodafone, and idea and some are directly asking their customers to port out from their network.
Currently, Aircel is the only operator who is shutting down its operations in some regions of India.
This decision of shut down operations will directly profit the company by 1,500 crores.
So if you are an Aircel prepaid or postpaid customers then what should you do now?
Well, now you can port your Aircel mobile number to other telecom networks like Airtel, Vodafone, Jio, etc.
Porting Aircel number is a wise decision? 
Well, we are not saying you to port out from the Aircel network.
In case if you are facing trouble in receiving SMS from your banks, online transactions & other important messages and the most important if you lie in the six states (In which Aircel is closing their network) then you should port your Aircel number to any other network.
Furthermore, Aircel has informed telecom regulatory authority of India (TRAI) that they are going to shut down their services in six states including Uttar Pradesh, Gujarat, Madhya Pradesh, Haryana, Maharastra, Himachal Pradesh
So if you are living in one of the above mention states then port out from Aircel by March 31, 2020.
Why did Aircel not inform its customers officially?
we know that the telecom operator didn't inform you about this shutdown, but Aircel will notify the customers within a 30-day notice period.
Moreover, if you are an Aircel new customer meaning that if you had not completed 90 days on the Aircel network and facing a problem in porting out then you should wait for Trai approval.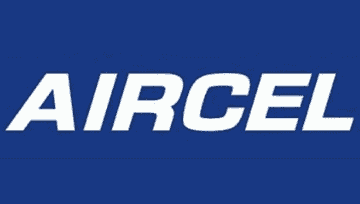 For the reason that the operator asked telecom regulatory authority of India not to reject any porting-out request of its subscribers whose activation of mobile number in the network of fewer than ninety days.
A few hours ago, Trai Agreed for Aircel's request of porting out customers who joined in the last 90 days.
Also, Trai asked the telecom operator Aircel to issue an advertisement on the television and mention the same on their official website.
Daily a large number of people wait outside the locked Aircel offices said that they felt impaired without the mobile network as their numbers were linked to Aadhaar, LPG and bank accounts.
Also, customers were worried about the fact that they were missing SMS alerts sent from the banks, offices, etc.
Two days ago, the company did not start the MNP process but now the process can be done online by following different methods.
Aircel Port Number Methods :
Aircel Port Number method one --
To start the process of Aircel UPC code follows below-given steps.
1. First of all Goto This Link
2. Now Enter your Customer Mobile Number & SIM Number (Last 5 Digit).
3. Now hit the button "Generate Aircel UPC code".
4. Due to the High request from users, the above-given page often downs so keep trying.
5. I hope this Aircel Port Number method helped you to solve your Aircel port out of the problem.
What is the last 5 digit of sim number?
Actually, this is your sim back serial number note it down first then enter the page which is mentioned above or carries on reading.
How to Get 5 Digit Sim number --
1. First of all download sim card info app from Google play store
2. Install the app and open it.
3. Now Give some permission to this app like readability permission.
4. Click on serial number field and copy the text.
5. Note down details of your Aircel number and sim card serial number.
6. Finally, enter the last 5 digits of your sim in the above-given page.
7. That' sit!! Done.
Aircel Port Number Method Two --
1. Open your SMS app on your smartphone.
2. Compose a message.
3. Enter PORT <Your AIRCEL Number>
4. Send this SMS to 1900.
5. In a few minutes, you will receive an SMS with UPC code.
6. Note down UPC code and visit your nearest Aircel office for the MNP process.
Customer Care Numbers -- 
You can also call customer care for the same. If you need other state customer care mobile numbers then comment below.
Uttar Pradesh -- 9808012345
Gujarat -- 9762012345
Madhya Pradesh -- 9806012345
Haryana -- 9802012345
Maharastra -- 9808012345
Himachal Pradesh -- 9857012345
Aircel Online UPC Code -- 
Some of the users are facing a problem when they are porting out their numbers from the Aircel network, the problem may be with the first two digits of UPC code.
When you will get the code from above mention page or through IVRS call then you need to add your circle code at the beginning of your Aircel online UPC code. 
So how do you know your state code? it is very simple just copy your state code from below and put it at the starting of your Aircel online UPC code.
| State | State Code |
| --- | --- |
| Uttar Pradesh | DU |
| Gujarat | DG |
| Madhya Pradesh | DY |
| Haryana | DH |
|  Maharastra | DZ |
| Himachal Pradesh | DI |
In case, if you face any other problem regarding (Aircel Port Number) then I am always happy to help you.
Drop your comment below and we will reply within a few hours and remember that A share, comment by you made our day.
Watch video from a Channel --