How to Get Free FAStag: In this article, I will talk about the methods to get free Fastag from online stores.
After reading this article post, you will know the following things:
Get Fastag free from online stores.
How to avail of the free FAStag.
Methods to get Free FAStag.
And more things.
Do you have FAStag, or have you ever applied for FAStag?
FAStag is a toll collection system in India, which is developed by the NPCI (National Payments Corporation of India) and operated by NHAI (National highway of India).
FAStag was launched on date 1 October 2017, and at that time, it was available only on the 370 toll Plazas, and from 2021, it is available on all the National tolls, which is mandatory for all persons.
It is a simple and wonderful online way by which the government can collect toll fees from every person driving their vehicle (car or truck) on national highways.
Which vehicle do you have a four-wheeler or two-wheeler? For more information, let me you that the government has not started any FAStag service for two-wheelers.
In the past years, people have faced various problems such as waiting in a queue to pay toll charges, carrying money etc. But after the introduction of this service, people have become free from all situations.
Also check:
If you have read all the above information about the FASTag. Then, continue reading below to know the methods of taking free Fastag.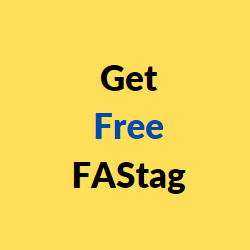 More about FAStag:
FAStag has also launched its app platform. Using this platform, the customers can check their balance of FAStag and recharge it by creating a new UPI ID or using an existing ID.
The NPCI has allowed the customer to activate their FAStag for five years, and after the expiration, the customers have to get the next FAStag for their vehicles by making payments. It is a suitable method to pay toll charges to the government.
The government of India has partnered with all the private and governments banks like SBI bank, ICICI bank, Axis bank, Kotak bank, Bank of India (BOI), HDFC Bank, PNB, Federal Bank, and more.
Additionally, it teamed with the merchant platforms and payments banks like Paytm payments bank, Airtel payment bank, Google pay, BharatPe, Phonepe, Amazon Pay, Etc.
Documents Required for FAStag:
Vehicle registration number or called an RC (registration certificates).
Passport size photographs.
KYC documents documents (Address Proof/PAN card/ Passport/Aadhar card/Voter ID).
Methods to Get Free FAStag:
Method 1: Get Free FAStag from Paytm:
1) Firstly, open the Paytm website from the given link and click on the sign-in button > then a form will automatically be opened.
2) After that, open your Paytm app, click the scan option from the bottom page, and log in to Paytm.
3) If you do not have a Paytm app, then go to the Android store and install the Paytm app on your smartphone.
4) After that, enter your valid 10-digit mobile number and request a verification code to log in.
5) Now, you have logged in and go to the menu section and completed your KYC by uploading the documents like Aadhar card, PAN card, etc.
7) From the dashboard, go to the cashback section and click on cashback points > you will see various offers.
8) Tap on the first option given (100 to 499 points) > after that, you will go to the FAStag page and complete the payment to get the cashback code.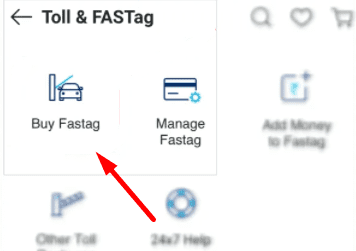 9) Next, return to the dashboard and find a FAStag section or search a FAStag service from the above section.
10) You will go to the FAStag page, enter your vehicle registration number, Upload photos of RC and delivery address.
11) Once you complete your payment, then you will get your FAStag at your home.
Note: When you buy FAStag from the Paytm online store, then it will be activated permanently, and you can use it to pay the FAStag fee on every toll across India.
Conclusion: 
I hope you know well about this post of free FAStag.
Do you want to share this post with your friends?
Then, use your all social channels to share it and click on once free recharge offers.
How to Get Free FAStag FAQs:
Is first FASTag free?
If the users buy a FAStag from the Paytm online methods, then it is a free.
Which bank FASTag is best?
Most of the banks provides FAStag, but you can use the ICICI platform to buy FAStag.
At this Point Check Related Offers:
Finally Watch Related Video:
Watch and know how to get free FAStag.
FASTag Full Detail | How to get free Fastag | Where to buy | Fastag Recharge | Registration process