All

Deals

Coupons

Sales

Expired
Loot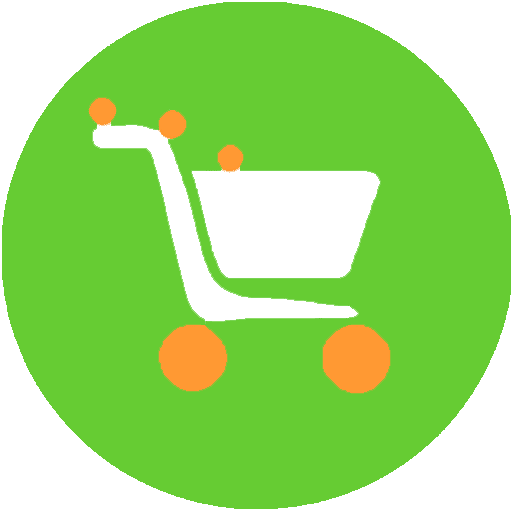 5paisa Refer and Earn: In this referral offer post, I am going to tell you about a new investing platform named 5Paisa.When you use this 5paisa referral ...
Get Subscription of Ultra trader pack
Purchase this pack for one month and start trading in stock market
Rs.1199
Get power pack for one month
Use this offer and know more about the stock market like short term calls, long term ideas, and many more.
Rs.600
Top 5paisa Coupons, Promo Codes & Offers:
| 5paisa Promo Code | Offer Details | Offer Validity |
| --- | --- | --- |
| 5paisa Coupon Code for New Users | Get subscription of ultra trader | 30/06/21 |
| 5paisa Coupon Code for Old Users | Get power pack for a month | 30/06/21 |
| 5paisa Refer and Earn Program | Get 24 carat gold for free | 30/06/21 |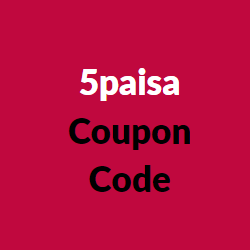 About 5paisa Coupons:
5paisa is the best stock market trading app, which provides various stocks on its platform.
On this platform, beginners and traders can use it quickly hassle free. But before using it, you have to create your Demat account.
The most exciting factor of 5paisa is also offered to invest in a mutual fund, currencies, and digital gold. Use this 5paisa app to get a personal loan up to Rs 10 lakh with 10% interest.
How to Create Profile in 5paisa?
Remember that you have to use all the valid details. Check the following steps.
STEP 1: Download the 5paisa app from the Android store for a better experience. Open it and enter your mobile number, name, email, password, and promo/referral code.
STEP 2: After that, enter your PAN card number and all the valid documents.
When your account is opened, you will get a message on your mobile home screen that your 5paisa account creates successfully. 5paisa does not take brokerage charges when a customer invests in the stock market. Through this app, you will update NSE, BSE, and MCX.
The top trading stocks of NSE, BSE, and MCX are Yes Bank, Adani Power, Larsen & Toubro, TATA motors, PNB, TV18, SBI, ICICI, and many more. NSE is known for the National stock exchange, BSE is mainly known for the Bombay stock exchange, and MCX is known for Multi Commodity Exchange.
How Can You Trade on 5paisa?
STEP 1: After creating your Demat account, you have to add some money from a bank account into a Demat account.
STEP 2: In the second step, check the various stock prices and click any of these. Now, use the buy option and invest your money in the minimum amount.
You will successfully be buying. Check the day price of your stocks. When it increases, sell it at the best price and if it decreases, then hold it. It suggests some tutorials for beginners, and if you want to become a trader, you have to analyze the stocks according to the market crisis.
In addition, 5paisa was the best mobile trading app in 2018 and awarded. It becomes the most powerful trading app in our nation because it provides excellent services and data.
It runs a refer and earn program, which offers a referral bonus. Whenever a user sends their referral code with their friends, and a friend joins with this referral code and trades with some amount, the referrer will get Rs 500 as a referral reward, and also you can claim your 5paisa coupons from the menu section.
How to Redeem Money From 5Paisa to a Bank Account?
STEP 1: Go to the 5paisa app wallet, and check all your stocks amount.
STEP 2: On the wallet page, click on the withdraw button to enter your amount and confirm it.
Your money transfer will be done. You can check into the bank account. 5paisa provides customer support, and if you have any further queries, you can contact a phone number or email address. At the security level, 5paisa uses the best encryption named SSL with 256-bit (which protects your data), and it never sells the customer's personal information.
5paisa Coupons FAQs:
Is 5paisa app safe?
Yes, absolutely it is more safer than other, because it use the best encryption method named SSL and it does not sell the customer information.
Can we withdraw money from 5paisa?
Yes, you can withdraw your money from 5paisa to the bank account, first of all, you have to login your account with an existing credentials.
How do I use 5paisa mobile app?
You have to download the 5paisa app from the online stores, then you can invest your money for trading.
Why is cancelled cheque required?
A cancelled cheque is required because it is a part of KYC (know your customer), it verifies your bank account for money transactions. all the account details are mentioned in the cancelled cheque.
Can I invest in 5 paisa?
Yes, you can invest your money in 5paisa app for trading or mutual funds.
Finally Watch Related Video:
This video will show how you can buy or sell stocks in the five paisa app with zero brokerage.
How To Buy And Sell Shares On 5paisa Mobile App?