All

Deals

Coupons

Sales

Expired
Loot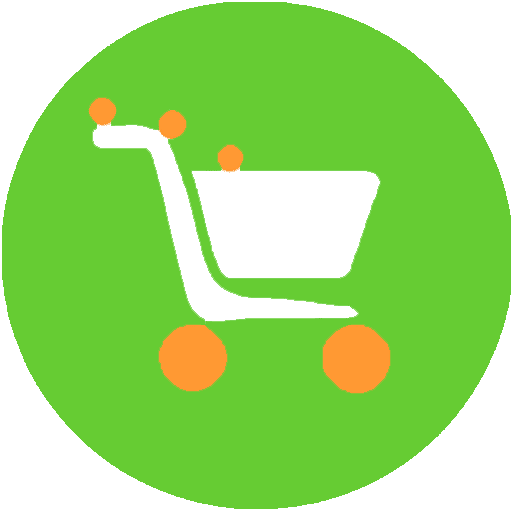 The Moms Co Loot: In this loot post, I will tell you about a new platform named The Moms Co.Get your product from The Moms Co after logging in:Free ...
Get Rs.250 Off by payment of HDFC Bank
Use this Forest Essentials coupon and get discount by payment of HDFC bank.
Rs.30
Get Rs 500 off on all Products
Use this Forest Essentials coupon and pay with HDFC for Rs 5000 to get product items at discount price.
Rs.1520
Get Free Shipping on all Orders
Use this Forest Essentials coupon and buy product with more than Rs 475 to get free shipping.
Rs.520
Top Forest Essentials Coupons, Promo Codes, and Offers:
| Forest Essentials Promo Code | Offer Details | Offer Validity |
| --- | --- | --- |
| Forest Essentials Coupon Code for All Users | Buy Products and Get Free Sample | 31/12/2022 |
| Forest Essentials Promo Code for Old Users | Get Rs 500 off on all Products | 31/12/2022 |
| Forest Essentials Offer Code for this Month | Get Free Shipping on all Orders | 31/12/2022 |
About Forest Essentials Coupons:
Forest Essentials is an online or e-commerce industry that provides various types of ayurvedic product items nationwide.
This company was introduced by Mira Kulkarni, and she is a brave woman who made this company on its own feet and introduced unique products to the customers.
It is one of the best Luxury Ayurveda Online stores that help customers buy the right products to enhance and maintain their beauty.
Forest Essential provides products via the categories Body, Hair, Makeup, Men's, Fragrance, Mother & child, Minis, collections, wellness, and discover.
It has over 80 stores available in some states, but its online service is available in various cities like Delhi, Mumbai, Rajasthan, and so on.
Since 2000, it has been providing its service in India and not only in India, while it has started shipping in more than 12 international countries, including the UK.
Currently, it is one of the luxurious brands which gives you a purity guarantee, ethically sourced, 100% natural, and authentically ayurvedic.
Why the Forest Essentials? Because it provides various rewards like free sample products, discount coupons, and vouchers.
Free samples like perfumes, ayurvedic hair cleansers, conditioners, eye care, face masks, skin tints, cheek tints, and so on.
Every week, it updates the library with unique products, and you can buy any products from here at a discount value.
On the other hand, Forest Essentials gives you a facility to get expert advice if you are afraid of buying an item. So ask the expert teams to buy a good product. Under the Soundarya club, the members will receive reward points equal to INR value.
How to Open an Account on Forest Essentials?
STEP 1: Tap on the Forest Essentials website link from the given page or visit directly to the webpage.
STEP 2: Afterwards, go to the account section, and the page will open to fill in the registration details.
THIRD STEP: Then, sign in with the Facebook or Google account or register with the unique account information.
FOURTH STEP: Afterward, select your title, first name, second name, email address, and mobile number.
LAST STEP: Also, add the referral code, and make your strong password to secure someone.
How to Buy Products From Forest Essentials:
1) After going to the Forest Essentials page, then choose any of the above categories mentioned on the page.
2) Look out for a product from the categories or search for a particular item from the search bar.
3) Add them to the basket and complete your search to find the best item.
4) Also, you can add multiple items in a single order if you want and then pay for your products.
How to Apply Coupons on Shopping:
1) Visit the basket section by clicking on the cart icon to see your added items.
2) Then, ensure your product item and proceed to add the home details and apply the coupon code.
3) Complete your transaction with the online payment gateway.
How to Contact Forest Essentials Support?
Forest Essentials support team is available right now, and you can call it for your loyalty queries. It has many available ways to contact the team:
Contact number: +917410191777
Email Id: loyalty@forestessentialsindia.com
Forest Essentials Coupons FAQs:
Is Forest Essentials all natural?
Forest Essentials products are 100% natural and ISO certified means, it does not use any harmful chemicals, cruelty-free, and is totally plant-based which is Ayurvedic.
Does Forest Essentials provide Discount Coupons?
Yes, the Forest Essentials gives you discount coupons and it is is only available to the company employees/members/users.
Can I return items on Forest Essentials?
Yes, you can return the product on Forest Essentials as per the return policy and you can cancel it within the given days.
Finally Watch the Related Video:
Start watching a video and learn how to use Forest Essential coupon code benefits.
How to Use Forest Essentials Coupon Code?