Drools Free Sample: Here, I will talk about a new dog food sample through Drools.
When you fill a form then you will get the below gains:
Free Sample product of Dog food.
Product charges are Rs 0.
No delivery charges on ordering.
And more gains.
In fact:
I have been using Drools products for my pet dogs and cats for a long time.
Do you want to get free products for your pets from the Drools website?
Let's get started to get the free sample!
Drools is India's pet food platform that provides various food products for pets.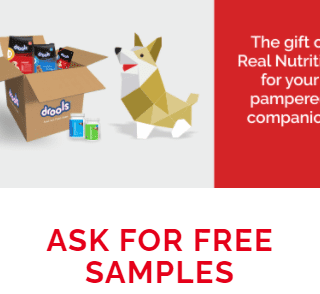 Various ingredients are real chicken, chicken liver, fish oil, egg, rice, rosemary extract, and more available food products.
If the user wants to get free shipping, then they have to order Rs 500 or more.
What is your pet dog's name, and what breed is it?
Have you ever purchased online food products for pets?
Which platforms are better in pedigree and drools?
Drools are more profitable than pedigree because the Drools product is vital in fat and protein. That is why most people buy this fantastic food for their pets.
How to get a free dog food sample in India?
Also check:
Are you excited to get free food products through the Drools?
Then follow all the below procedures.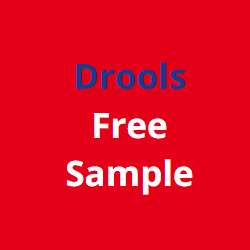 Drools Free Sample Terms:
1. Get Free Dog Food Products
1) If the member fills a form inside the Drools platform, they will get free sample products.
2) Users will not have to pay shipping charges upon requesting a free sample product.
3) If the user purchases a food product and pays Rs 500 or more, they will get free shipping on orders worth Rs 500.
4) The user can order multiple times with different IDs.
5) If the user fills inappropriate details in the form of a sample, they will not be eligible to take the free product.
6) The user will get a free sample product within a few working days.
7) If the user wants to order Drools products, they have to create a new account; otherwise, they cannot order free samples.
How to Get Drools Free Sample:
1) Firstly, open the Drools website from the given link on your web browser.
2) Secondly, click on the sample option, which gives the top homepage.
3) Now, scroll down and fill the form with the correct information.
4) After that, enter your pet category, first name, last name, phone number, email, address, name of the breed, age of the pet, and pet current food.
5) Now click on the submit button, which gives in red color.
6) After that, you will receive a message of successful food order.
7) After that, your order will deliver to your doorstep within a working day.
8) Next, you can purchase a variety of food products for dogs and cats.
9) Now, you can follow it on Facebook, Instagram, to get notified about more free food products.
10) Lastly, open the box and share your views about the Drools free sample food product.
Conclusion:
For shopping, use the Drools web services.
Have you got your free sample food product from the Drools?
Now use the comment box and tell me how this product is and open these free recharge offers.
Drools Free Sample FAQs:
Is Drools provides free products?
Yes, it provides free sample products to the users.
Does it asks to pay amount for products?
It does not take amount for free product, and you have to pay only amount for paid products.
At this Point Check Related Offers:
Finally Watch Related Video:
In this free sample video, you will see how to get many free samples from the Drools platform.
Free samples drools pet food | unboxing & review | HINDI |