Droom Biker Sleeves Sale: In this offer sale, I will speak about a new Droom sale.
After joining this sale, you will get the below benefits:
Droom item at Rs 9.
Biker Sleeves product items.
Less value product on every sale.
And more benefits.
Indeed:
I had got my sleeves for bike riding when I joined this offer sale sharply at 10 AM.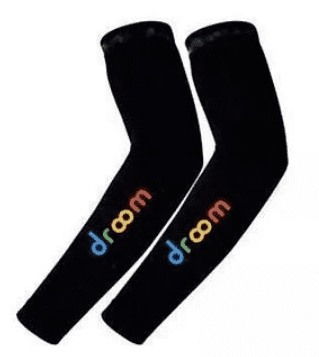 Do you want to get this brand product? Do not worry, and you can join this sale after completing 1 hrs till 5 PM.
Now, start from here and learn more about this sale!
Droom is a fantastic platform where users can get the product at a low price. It brought an amazing sale every month like Droom Helmet sale, Droom sipper sale, Droom car perfume sale, Etc.
If you want to get products as discussed above, then make a right decision and join it.
Also check:
Have you tried other offer sales of Droom to get a helmet, sipper bottle, or other items? If not.
Then check out the given offer links and get Droom product at low value.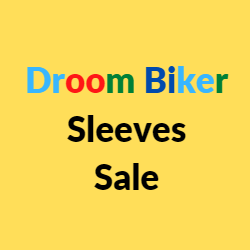 Droom Biker Sleeves Sale Terms:
1. Get Biker Sleeves Item at Rs 9
1) All users, who participate in the Droom offer sale at 10 AM or remaining time, then they will get a chance for these products.
2) Product contains a biker sleeve whose original value is Rs 399, and users will get it at Rs 9.
3) This offer sale will run for a short time, and its last date is 22nd April 2022 at 17:00.
4) Offer is applicable only for the Droom app users, and users can purchase it once per year per account.
5) Droom refreshes the deal every hour, and only it has a right to change or modify the offer terms.
How to Avail Droom Biker Sleeves Sale:
1) Firstly, you need to visit the Droom offer page from the available link and check out this sale (valid for all users).
2) Also, you can download the Droom app from the Google play store or IOS store.
3) Now, register a free account using your mobile number, name, email ID, and security code.
4) Use your valid credentials to join the Droom app, and then you will redirect to the dashboard.
5) After going to the homepage, scroll down and check the offer banner from a hot deal section.
6) A banner will appear before you, which is Droom Biker Sleeves sale > tap to visit the offer page.
7) Now, enter the pin code to check the availability, and if it does not match, then add another address pin code.
8) It asks to add the product to the cart, and after tapping the button, it automatically add items into the basket.
9) Next, go to the cart, add your shipping address, and apply the code below.
10) Use this code: BIKERSLEEVERS9 (Change the last digit of the coupon with the price number like 29, 39, 49, 69).
11) Now, pay the order amount and get your product.
Conclusion:
If you like this Droom sale offer post, spread it to your friends.
Which coupon code did you use on the Droom sale?
Share the coupon amount with us and check out the free recharge offers.
Droom Biker Sleeves Offer Sale FAQs:
What is Droom Biker Sale?
Droom Biker sale is that offer, where users will get sleeves at Rs 9 only.
Is Droom drops the product value?
Droom does not drops all product value, but it drop only for items like sipper, helmet, and car perfume.
At this Point Check Related Offers:
Finally Watch Related Video:
Check this other sale video of Droom perfume.
Droom Solar Car Perfume Sale ₹ 9