Droom Calendar Sale: Today, I will cover a new Droom sale named Droom calendar.
Register on the Droom app and get the below rewards:
Droom calendar at Rs 12.
Free Droom products.
Opportunity to buy or sell cars.
And much more.
In fact:
Earlier, I have purchased various Droom products at a very low price.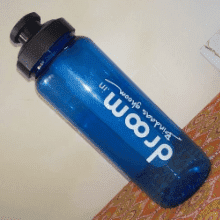 Do you want to get a new calendar from the Droom platform at a low price?
Let's get started to know more!
Droom is an online platform where users can buy or sell their cars, bike, and scooters at the best price.
If you are looking for huge discounts on automobiles, this platform is more helpful because it offers discounts on bikes, cars, and scooters.
Also, it provides insurance services and RTO services. So, you don't need to go an local office.
Nowadays, it organizes a new calendar sale. In this sale, the users will get a Droom calendar at Rs 12.
Apart from that, it runs many offer sales like Droom helmet sale, Droom mask sale, Droom go glove sale, Droom sipper sale, and many more.
Also check:
Are you excited to purchase Droom calendar 2021?
Then first read the below terms and follow them.
Droom Calendar Sale Terms:
1. Get 2021
Calendar
at Rs 12
1) This Droom calendar sale will start at 12:00 AM and end at 01:20 PM on 18th August 2021.
2) The users will get a calendar from the Droom platform at Rs 12 if they properly checkout on the Droom.
3) This Droom product's original amount is Rs 199, but under this offer, you will get only Rs 12.
4) Only one order will count under this offer period, and is not combines with any other Droom offers.
5) The users will get the Droom product within 7 to 10 working days from the date of purchase.
6) This product does not contain COD (cash on delivery). Users have to pay the total amount through online methods.
7) This calendar offer sale is available only on the Droom app.
Droom Calendar Sale Coupon Codes:
12 PM: CALENDAROFFER12PM
12:20 PM : CALENDAROFFER1220PM
12:40 PM : CALENDAROFFER1240PM
1:00 PM : CALENDAROFFER1PM
1:20 PM : CALENDAROFFER120PM
How to Avail Droom Calendar Sale:
1) Firstly, go to the Droom website or install its app directly from the Android store.
2) Secondly, go to the main dashboard, and you will see a Banner on the app home screen.
3) Thirdly, enter your email address, name, and phone number for registration > then click on the register button.
4) Fourthly, add the Droom calendar items into the app cart right now.
5) After that, open the cart quickly by clicking on its icon from the right top corner.
6) Then, apply this coupon code: CALENDAROFFER12PM (Change the last digit with hour number).
7) After applying the coupon code, your item amount will decrease from the original amount.
8) Then, proceed with the button to checkout > after that, log in with existing account details; otherwise, create a new account on the Droom.
9) For a new account, add your personal details like email address, name, and contact number.
10) Once your account is created successfully, > add your home address and again, enter your phone number to verify the cart order through a verification code.
11) After completing payment, you will receive a message of your order that Droom products will reach your home address shortly.
Conclusion:
Want to get more Droom products? Then visit the EarningKart homepage and search Droom in the search bar.
At Which time did you order the Droom Calendar?
Tell me in the box below about your time and check out these free recharge offers for more benefits.
At this Point Check Related Offers:
Finally Watch Related Video:
Push the media button and know the tips of Droom products.
Droom rs9 Sale, Tips To Buy | Droom Helmet, Sipper, Car Perfume In Just rs9 | Booking Proof |