Now Make Guest Post On Earningkart.in Hello Earningkart Readers, Once Again We Are Here After Posting Giveaways, Author Hunt, Etc, And Today I Am glad to announce that we are accepting Guest posts on Earningkart.in As You All Know "Guest posting" means writing and publishing an article on website or blog. It's a great way to connect with new readers and get your name out.So
Update - 2019.05.12currenty guest posts are not allowed



Please read Following Terms & Conditions guidelines, before submitting your Guest Post.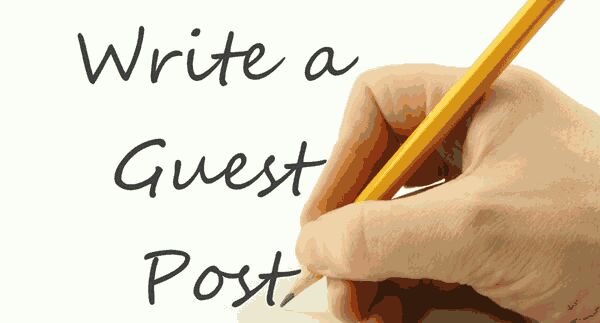 What you will get from Us as a guest writer?

1) You Can Add Your Own Refer Links.

2) Your Name and Blog/Social details will be posted In Post

3) You Can Add Your Own Affiliate Links.

4) You noticed by Earningkart readers.
5) If you Post 5 quality Contents Then, you will be invited as author of Earningkart.in and you become our team member.
You Can Sumbit Your Post Here

Your Post Must Be On One Of The Following Topics:-

1) Refer And Earn Apps
2) Deals And Discount Offers
3) Cashback & Sales Offers
4) Unlimited Tricks.
5) Apps Web Script.
6) Freerecharge And Freebies Offers.
7) Or Whatever We Post On Earningkart

Some Guidelines :-
1) Your Post must have never been published before on the Internet
2) You agree to not publish the post anywhere Even in your own blog/Site or as a guest post in other blogs.
3) We check and respond to all Your guest post submissions every Day. And Back To You In Few Hours.
4) If Your Post doesn't mean I will
reject your post.
5) There is no minimum length for your post, but usually, the guest posts have over 150-500 words.

6) Your Post Must Contain Images For Better Understanding.
7) English Must Be Good Or Better.
Your Post Must Meets The Above Terms & Conditions:-

1) Write a Good post or tutorial on any of the topics listed above.
2) Do Not Copy From Other Blogs Or Websites.
3) You can Post what other blog has already published but write it in your own way, & in your own style.
4) For any other information Mail Us:- earningkart.in@gmail.com Or Comment Below.
5) If Your Post Get Selected Then Your Post Published On Our Site  With Your Name And Finally You Will Get Mail From Us.

Guest Post Must Contain At End:-

1) Facebook Profile Url
2) Twitter  Url
3) Valid Mobile No.
4) Email Address.