Eduonix Free Courses: In this post, I will discuss a new free courses platform named Eduonix.
When you install this platform app, you will get the below profits:
Eduonix courses for free.
Premium courses with discounts.
Courses at Rs 0.
And much more.
Forsooth:
I have enrolled in free courses on the Eduonix.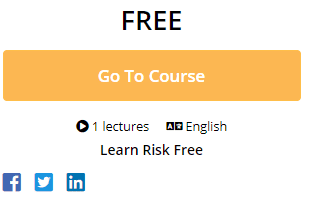 Do you want to take free online courses from the Eduonix platform?
Let's jump down!
Eduonix is a new and Indian e-study platform, which provides free courses to its consumers.
Furthermore, it consists of various course categories like software development, marketing, office productivity, business, academics, lifestyles, DIY, and many more courses.
Also, Eduonix offers a premium course for free after taking these Infiniti subscription plan.
If you are looking for e-certificates in a particular field, you can use this Eduonix platform to get e-degree certificates, paths certificates, and webinar certificates.
What are the benefits of the Infiniti Subscription plan?
After taking this subscription plans, the user will get:
Monthly: The users have to pay Rs 499 to get premium courses.
Annually: In this plan, the users will get a free trial and GIFT IT after completing an order of Rs 399.
Forever: In this plan, the users will get 50% off any order of Rs 24,999 to get GIFT IT forever.
If you want to be a professional in the gaming field, you can take a professional game degree from Eduonix.
Also check:
Are you excited to join online courses for free?
Then follow the below terms.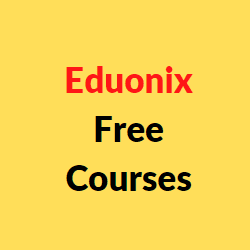 Eduonix Free Courses:
Eduonix Free Courses Terms:
1. Get Highest Rated Courses at Rs 0
1) The users will get a top courses for free if they make an account on Eduonix.
2) The users have to pay the amount every month for monthly and annually for annual plan after free trials.
3) Also, the users will get premium courses with discounts.
How to Enroll in Above Courses:
1) Firstly, open the Eduonix website from the given link.
2) Secondly, tap on the signup button from the right top corner.
3) After that, enter your email address, password, and confirm the password.
4) Now verify your account with the given captcha images.
5) After that, complete your first step by choosing the course categories.
6) Next, click on the continue button to fulfil your second step by selecting the time limit.
7) After that, scroll down the page and tap on the freebies option from the footer.
8) Now, you can start choosing free online courses.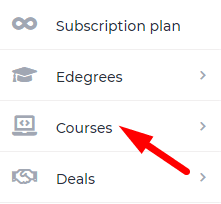 9) After selecting the free courses, it will add to the app cart > now, open your app cart.
10) After that, complete your payment of Rs 0. and then your free courses are added to your Eduonix account.
Conclusion:
I hope you are happy with this offer post and after enrolling into free courses.
Did you get free course from this Eduonix platform? If yes then tell me in the comment box.
Also, check these free recharge offers for extra benefits.
At this Point Check Related Offers:
Finally Watch Related Video:
After watching this course clip, you will know how to enroll in the free Eduonix course.
Get Eduonix Paid Courses For Free | Get Online Certificate Of Eduonix For Free | Eduonix Free Course