Flipkart AMEX Offer: In this post, I will introduce a new AMEX offer from the Flipkart platform.
Get the Flipkart app from the online store available on your smartphone and redeem the below gains:
20% discount on the gift voucher.
Up to Rs 300 Off on purchase.
Do shopping and save money.
And more gains.
Forsooth:
I had also used this Flipkart platform for online shopping, and I saved more money.
Do you want to recceive the above benefits from this online Flipkart platform? If you want.
Then jump right into this Flipkart AMEX offers!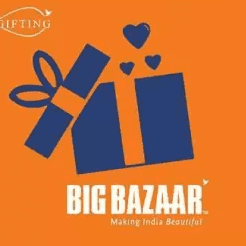 Flipkart has millions of users in India, and it has already delivered billions of orders. Today, it has captured the market in millions because of its excellent service.
It offers huge discounts on its product items, that is why people mostly prefer this platform when it runs the biggest sale of the year named Big Billion days sale.
Then, its customers save more money on all product items. Nowadays, it is offering a discount offer with American Express cards, where the customer will save up to Rs 300.
Also check:
So, are you excited after reading the above benefits of Flipkart AMEX offer? Then go down and follow the offer steps and save money on shopping.
Flipkart AMEX Offer Terms:
1. Get 20% Discount on Big Bazaar Gift Voucher
1) This offer is not required any coupon code to avail of this offer benefits.
2) When the members make an online purchase of a gift voucher from Flipkart, they will get a 20% instant discount.
3) Users will earn up to Rs 300 discount on completing 1st transaction using online payments.
4) Also, the members have to done a minimum transaction of Rs 1500 to avail of the discount.
5) This offer is valid on this payment method, such as the Amex card issued by ICIC bank, IndusInd bank, SBI card, and Mobikwik prepaid card.
6) This offer is not run for an extended period till 31st December 2021.
How to Avail Flipkart AMEX Offer:
1) Firstly, visit the Flipkart web page once or install its app if you do not have one.
2) Now, open the Flipkart app and be ready for online registration > enter your 10-digit mobile number.
3) Thirdly, tap on the button to get a secure login code and submit to Flipkart and log in.
4) After that, you will go inside the Flipkart dashboard.
5) Now, enter your delivery code to check whether it is available or not at your location.
6) When you inspect the gift voucher details, then press any button, either "Buy now" or "Add to cart."
7) Before proceeding with your payment, activate your AMEX bank card for payment.
8) Now, if you add a voucher into the cart > then open the cart and complete your order using an AMEX card.
9) Now, enter the bank card details and make your transaction of Rs 1500 and save money up to Rs 300.
10) Your money will debit when you use the AMEX cards.
Note: You will see a voucher amount of Rs 49, so add it in your cart.
Conclusion:
I hope you will buy a gift voucher under this Flipkart AMEX offer?
How much money did you save on purchasing a gift voucher?
Write your saved money amount in the comment box and checkout free recharge offers.
Flipkart AMEX Offer FAQs:
Does Flipkart Accept AMEX Payments?
Flipkart is largest e-commerce store and it accepts all online methods including AMEX (American Express).
Is Flipkart offers rewards?
It gives various rewards like cashback, discount, gift vouchers, and more.
At this Point Check Related Offers:
Finally Watch Related Video:
Play this video and know the Amex offers.
Amex Offers | American Express