Gaana App Offer – Get Gaana Subscription Free for 30 days
Gaana App Offer – Get Gaana Subscription Free for 30 days Hi Friends, We Are Again Here With A Crazy Deal For You. Gaana.com is a commercial music streaming service providing free and licensed music.
It was launched in April 2010 by Times Internet and provides both Indian and international music content. The entire Indian music catalog is available to users worldwide, but only users in India have access to international music.
Gaana.com features music from 21 languages including the major languages such as Hindi, English, Marathi, Punjabi, Tamil, Telugu and other Indian regional languages.Gaana.com allows users to make their playlists public so that they can be seen by other users.
They can view and favorite playlists. Its mobile app was launched to support almost all operating systems.
Now, Gaana is offering Free Gaana+ Subscription For 30 days. So Friends What Are You waiting For? Hurry up And Grab This Amazing offer By following Below Steps ,Dont Forget To Share Us.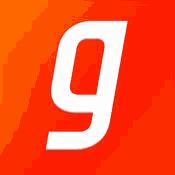 How to Get Gaana 30 Days Free Subscription:-
1) First of all Visit this link
2) Open App And Install App.
3) Login/Sign On with your facebook account.
4) Then enter your mobile number and verify one time password.
5) That's It!
6) Now Gaana is subscribed for 30 days.