Goibibo RBL Offer: In this offer post, I will discuss a new RBL offer with the Goibibo platform.
Make a payment for the domestic and save your money:
Discount on online payments.
Up to 20% off villas, & hotels.
Up to 20% off on international.
And many more.
In fact:
Earlier, I saved many more on the Goibibo service when I used its service and paid with digital payment.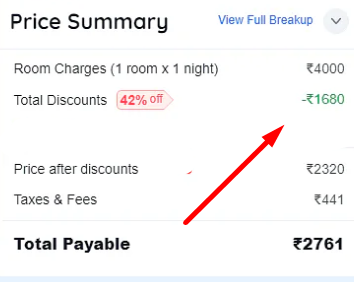 Do you want to visit international hotels and also wander for discount offers? So you need to keep patience for this deal.
The deal is active, and you need to jump into it!
Goibibo is the best digital platform and travel booking site that provides you a flights, hotels, trains, cabs, buses, and forex services.
It has made several partners with which some of our banks like Axis Bank, Bank of Baroda, SBI, HSBC, HDFC, and so on.
RBL is one of them, and where Goibibo has come with it to bring a discount offer.
Also check:
Have you checked the above-given offers related to the same bank? Then recheck it and follow the steps correctly.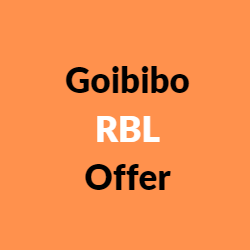 Goibibo RBL Offer Terms:
1. Get Up to 20% Off on This Diwali Sale
1) Customers have to use this coupon code on online bookings: GORBL / GORBLINT
2) When customers apply any code on Goibibo during the ticket checkout, they can save a maximum of 20%.
3) Maximum 20% discount amount will be reduced from the Goibibo on the domestic or international hotels.
4) Complete your ticket amount with the RBL bank credit card, and the ticket will go to your account.
5) No minimum or maximum amount will be defined to avail of the offer advantages.
6) This Goibibo RBL offer applies only to Goibibo customers, and validity is 31st October 2022.
How to Avail Goibibo RBL Offer:
1) Firstly, click the Goibibo website from the given link or download the Goibibo app on your app.
2) Goibibo app will be installed on your phone, and then open it > tap on the login/signup section from the above page.
3) Enter your 10-digit phone number to request a code, which will send you a short code.
4) Fourthly, verify your Goibibo account with the given verification code, and you will go to the next page.
5) After going to the booking page, choose a hotel option from these services flight, bus, hotels, cab, and more.
6) You can choose domestic or international for this deal and enter all the essential details like area, check-in, check-out, guests & rooms.
7) Submit your information and get the best hotel with their value and check out for the payments.
8) Tap on any hotel section and ensure you make a hotel booking with the bank card > so, activate your RBL bank card and hold it in your hand.
9) Then, use any of these coupon code to avail of the discounts: GORBL / GORBLINT
11) After using the above code, proceed to the payment page and check the credit card section to pay with the RBL card.
Conclusion:
Activate this RBL offer from Goibibo and use it to take benefits.
Which booking service did you select from the Goibibo platform?
Share the name below and check out the free recharge offers.
Goibibo RBL Offer FAQs:
Is Goibibo gives you a rewards?
Goibibo gives you reward in the form of discount and you can avail it on using the codes.
Can I use RBL cards?
Identify your age on Goibibo and use it for the domestic or international hotels, if you want online discount benefits.
At this Point Check Related Offers:
Finally Watch Related Video:
Click on the given video and start watching it to know about this offer.
Goibibo Offer: Get Discount on Domestic Flights & Hotels Using Goibibo Offer