Google Pay Cinema Hall Offer: In this post, I will explain to you the new Cinema Hall offer of the Google Pay platform.
Build a new Cinema Hall digitally and receive all the below benefits:
Reward on making hall.
Cashback on transactions.
Earn Up to Rs 350 cash.
And more benefits.
Forsooth:
From Google Pay, I have earned many digital cashback rewards in my bank account.
Do you want to earn cashback money in real life? So explore your ideas or time to create a unique Cinema hall on Google Pay.
Let's get started!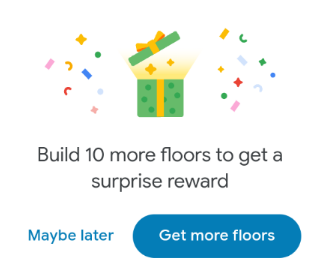 Google Pay is still providing its service across the nation, and not only can Indian users use it, but other countries can use it.
The world's best search engine company, Google, launched it, so this platform is safe and secure for transactions.
Send or receive money with Google Pay and also earn the real cashback reward for free.
Also check:
Are you excited or mad about this offer deal? If yes, then start reading the given terms and steps as well.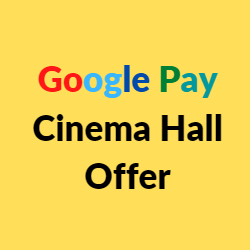 Google Pay Cinema Hall Offer Terms:
1. Get a Surprise Reward on Building Floors
1) The users will receive a cashback reward from the Google Pay platform after completing a successful task.
2) Users must make the tallest Cinema Hall in the Google Pay during the offer period and before the expiry date.
3) Maximum of 10 floors is required to avail of this offer, and after making a floor, you can automatically get a scratch card.
4) Scratch card rewards contain a maximum cashback value of up to Rs 350 and are applicable once.
5) Also, this offer will end on 30th November 2022, and you can make your team for this offer.
6) Complete this offer under the period to earn a cashback reward of up to Rs 350.
How to Avail Google Pay Cinema Hall Offer:
1) Firstly, you must visit the Google play store to check the app downloading link and install the Google Pay app.
2) Alternatively, if you visit the site, you need to download the app to log in.
3) After downloading its app, tap on the register section and make your new Google Pay account or sign in with your old Google account.
4) Thirdly, sign in with your unique phone number and ask Google Pay to send a one-time verification code to verify your account.
5) You are on the homepage and visit there to link your bank account to use all its service to earn rewards.
6) Select your bank name and related bank information to enter the account number, IFSC code and complete account verification.
7) After setting up everything, scroll the page, choose the offer banner from there, and activate it to start availing of this offer.
8) You have to make the tallest cinema hall either solo or team up to 4 friends by doing tasks and when you complete the floors.
9) Then, check your virtual building from the given page and find the rank so that you will earn a cashback reward.
10) Lastly, your claimed cashback of up to Rs 350 will send to your bank account.
Conclusion:
Avail of this offer deal with all the advantages.
How many digital floors did you complete in Cinema Hall offer?
Write your numbers in the below box and click on the free recharge offers page link to explore.
Google Pay Cinema Hall Offer FAQs:
How can I this Google Pay offer?
You can use this Google Pay Cinema Hall offer by doing simple tasks from there and earn a reward.
Is Google Pay offers cashback?
The Google Pay users can get maximum cashback reward by doing various online tasks.
At this Point Check Related Offers:
Finally Watch Related Video:
Start watching a video and know about the Google Pay cashback offer.
Google Pay Upto ₹50+₹10+₹10 Cashback Offer, Google Pay Scratch Card, Google Pay Cinema Hall Offer