Google Pay Petrol Offer: In this offer post, I will tell you about a new petrol offer with the Google Pay platform.
Install the Google Pay app and get all the following benefits:
Rs 75 cashback on IOC fuels.
Earn cashback on the fuel.
Redeem cashback into a bank account.
And more benefits.
Forsooth:
Previously, I have earned some cashback from Google Pay after using its service.
Do you run any digital payment platform and especially Google Pay? If not.
Then let's dive straight into this Google Pay Petrol Offer!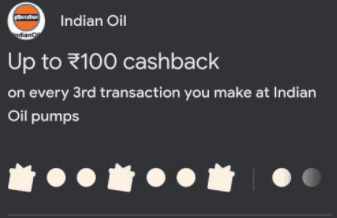 Google Pay is the first service of the Google platform, which is used to make digital payments, and also provides various cashback offers to its new customers.
If new customers become members of this Google Pay platform using a friends referral code, they will get some cashback rewards.
In India, most peoples use this platform for online payments, and they save more money in a year compared to physical payments.
Also, Google Pay takes special care of its platform in terms of security, and it invests more money to secure its platform.
Nowadays, Google Pay is running an exciting offer named petrol offer. If users participate in this offer and complete this offer correctly, they will definitely get of Rs 75 cashback.
Also check:
Are you interested in opening an account on Google Pay to earn rewards?
Then read the terms and follow the downloading steps.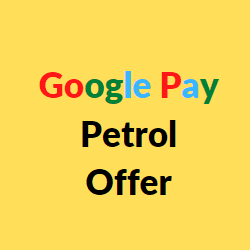 Google Pay Petrol Offer:
1. Earn Cashback of Rs 75 on Petrol
1) The members will earn cashback of Rs 75, if they use Google Pay for the online transaction.
2) Users have to make a transaction on the Indian Oil petrol pump with Google Pay to earn cashback rewards.
3) Minimum transaction requires Rs 100 to complete this Google Pay petrol offer, valid till 13th September 2022.
4) Users will get cashback for once per customers. So, users can earn maximum of one scratch cards during this campaign.
5) Google Pay members can earn cashback rewards only on this Indian Oil petrol pump.
6) This offer is not valid for Tamil Nadu users.
How to Avail Google Pay Petrol Offer:
1) Firstly, install the Google Pay app from the given link or Google play store.
2) After that, sign in with your existing account if you have an old account.
3) Thirdly, enter your mobile number, which is already linked to a bank account.
4) Also, check the SIM operator is inserted in your smartphone or not.
5) Nextly, you will receive a security code from the Google Pay platform > enter it and get access to Google Pay.
6) You are on the dashboard and tap on the bank button to activate your account.
7) After that, choose bank name, state, city, and more > your bank account is linked and activated successfully.
8) Then, go to the offer section and complete this offer to earn a reward > you need to go to the Indian Oil petrol pump.
9) Then, take a fuel with Rs 100 and make payment using Google Pay scanner.
10) Lastly, you will get scratch card > next, scratch the card and redeem cashback into a bank account.
Conclusion:
Use Google Pay for online payments and earn cashback rewards.
How much cashback did you get in a first Google Pay scratch card?
Write your cashback amount in the comment/suggestion box and share these free recharge offers with your friends.
Google Pay Petrol Offer FAQs:
Does Fuel Pump Accepts Google Pay?
Yes, all fuel pumps accepts Google Pay payments.
Is there any offer in Google Pay?
If you are the new offer, then you will get more offer as compare to existing.
At this Point Check Related Offers:
Finally Watch Related Video:
Tap on this video and watch about Google Pay Petrol Pump offer to earn up to Rs 100 cashback.
Google pay petrol pump offer get upto 100 cashback | google pay offer 2021