HDFC OnChat Refer and Earn – Get Rs 25 On Signup & Rs 25 Per Refer, Now Hdfc On chat is Offering to refer and earn for its users. Any existing OnChat user can refer to maximum 10 new users and collect cashback worth Rs 25 for each successful referral and the new user gets cashback worth Rs 25 on the first transaction.
Any user will get a cashback worth Rs 25 on the first successful transaction with HDFC bank OnChat.
How to avail Hdfc On chat refer and earn? How to get Rs 25 per to refer? Follow the below steps to know more.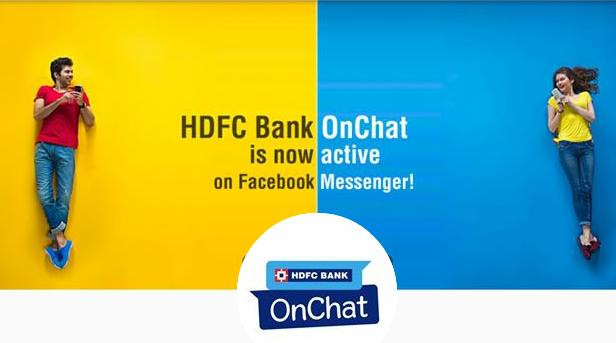 Hdfc OnChat Refer And Earn Terms
1) Flat Rs 25 Cashback on each successful Referral Signup of your friend
2) A user can earn a max of Rs.500 on your friends' successful Sign Ups during the offer period. (Rs 25 on each friend signing up)
3) Referred user should have a valid Facebook Profile
4) HDFC Bank &Niki will be the final decision makers in case of discrepancy
5) Value of 1 Cashback point = 1 Rupee
6) SuccessfulReferral: A successful referral will be considered when the new referred user has signed up on HDFC Bank OnChat
7) Maximum Points: A user can collect a maximum of 500 Cashback points through referrals
8) MaximumReferrals: First 30000 successful referrals, within the offer period, will be eligible to earn Cashback points
9) A user can redeem 100% of available cashback points in a transaction
10) Cashback points and discount cannot be availed for Cabs and Movie Booking Transactions
11) These offers are provided by HDFC Bank
12) The services are powered by Niki.ai
How to Refer and Earn :
1) Firstly Download Facebook Messenger then Click On This Link
2) Open this link In Facebook Messenger
3) Now tap on get started
4) Now verify your mobile number through a one-time password
5) Now type REFER and send it
6) Now copy your referral link
7) You Can Redeem Only 50% Earn Credits From Refer
Ex – If You earned Rs 500 Use Can Use Only Rs 250 On Recharges.
8) So Hurry up And Utilize This Offer
Check Related Offers –