HolidayIQ Mobikwik Offer – Get Free Rs.50 Mobikwik Cash
HolidayIQ Mobikwik Offer – Get Free Rs.50 Mobikwik Cash : Hi Friends HolidayIQ Is India's Largest Community, Where You Can Write You Experience for Treveling, And Hotels, HolidayIQ Has Come Up With An New Offer for New Users Where You Will Get Free Rs.50 Mobikwik Cash for Just Writing a Genuine Review On Hotels & Destination, So Friends Lets Follow Below Simple Steps to Get This Deal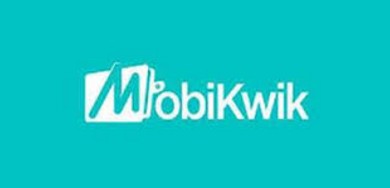 How to Get Free Rs.50 Mobikwik Cash
1) First Of All Goto HolidayIQ Mobikwik Offer
2) Goto Signup Tab And Register Your Own Account
3) Now Find Any Goot Rating Hotel And Write a Review
4) Write a Genuine Review With 5 Star, and Long Descrption
5) Once They Accept Your Review Then You Will Get Free Rs.50 Mobikwik Cash
Review Writing Guidelines :-
[Traveller-friendly reviews :] The content should be relevant to tourists. Non-original content, based on hearsay, personal insults, commercial web addresses, e-mail addresses, comments or remarks about other reviews and reviewers, reviews with text is in ALL CAPS and any content in HTML format will not be accepted. Also, please do not  submit copyrighted material or content that is published or used somewhere else.
[Review copyright :] Please note that by sharing your review, you are granting HolidayIQ.com the non-exclusive rights to use, copy, re-purpose and use these reviews at our discretion. However, HolidayIQ.com values your privacy
[Review ownership and objectivity : ]HolidayIQ.com does not claim ownership, affiliation with, or endorsement of any reviews that are submitted on the website. The truthfulness of all reviews is assumed by the user andHolidayIQ.com does not take the responsibility of their validity.
[Timely sharing of experiences :] Reviews will be submitted within a year of travel or the experience.
[Non-partisan views :] No personal religious or political views will be accepted.
[Moderation policy :] HolidayIQ.com reserves the right to reject a review based on the guidelines above
[Valid email address :] The email address used to register on HolidayIQ.com and submit a review must be valid.
HolidayIQ Mobikwik Offer Terms and Conditions ;-
1) Earn Rs. 50 in your Mobikwik wallet for your 1st published review before 31th March 2015.
2) The reward of Rs.50 will be credited to the Mobikwik Wallet of only the 1st time reviewers.
3) If a reviewer has written a review on HolidayIQ in past, he/she will not be eligible for the cashback
4) The Rs 50 cashback will be rewarded for only the 1st review written by a new reviewer. Subsequent reviews will not be eligible for any cashback
5) The Offer is open on the 1st review submitted across categories (Hotels, Sightseeing, Journey & Destination) during the time period mentioned in the offer above.
6) Email to sign-up at HolidayIQ should be same which was used at the time of sign- up at Mobikwik.
7) Mobile no. registered with Mobikwik wallet to be entered while writing review to avail cashback.
8)  If a review is written before creating a Mobikwik wallet, the user will not be eligible for cashback.
9) The offer is valid only till 31st March.
10) The approval process may take upto 15 days given high volumes of reviews. & Applicable to all offers
11) All entrants and winners waive any and all rights of claim with regards to the contest against Mobikwik, and HolidayIQ will have no liability.
12) HolidayIQ reserves the right to change, amend, extend, withdraw and/or alter any of the terms & conditions and prizes of this offer at anytime without prior notice or giving any reasons.
13) Disputes, if any, will be subject to Indian laws and shall be subject exclusively to the jurisdiction of the courts in Bangalore.
14) The decision of HolidayIQ and Mobikwik will be final & binding on all participants and is non-contestable.
15) The recharge offer for published reviews under this promotion is non-transferable and cash in lieu of recharge will not be offered.
16) The offer is optional and members of HolidayIQ can contribute reviews and opinions even without availing of the offer.
17) The offer is subject to your review being published on HolidayIQ. Your review contribution will be subject to regular HolidayIQ Review Guidelines