Intermiles Quiz: In this quiz post, I will tell you about the Intermiles Quiz-a-thon weekly contest.
Up on going through this quiz post, you will know:
Intermiles Quiz-a-thon answers.
Intermiles weekly answers.
Other Intermiles contest answers.
1 Intermiles value = Rs 1.
And much more.
In fact:
I received Rs 100 Amazon voucher for redeeming the Intermiles.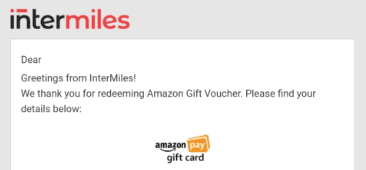 Do you also want to earn Amazon, Flipkart, and other merchant vouchers for free through the Intermiles Qu iz-a-thon contest?
Let's dive deep into the process.
Intermiles is a Loyalty and rewards brand; it rewards you every time on your daily activities, including shopping, dining, and travelling.
Moreover, you will earn miles (reward) in your wallet by playing quiz contests, In-app games, flight booking, hotel booking, and more.
Furthermore, you can invite your friends by using the Intermiles referral program.
Currently, when you play Intermiles Quiz-a-thon on the app, then you will get 50 miles. These credits can be redeemed as Amazon, Flipkart vouchers, merchandise, online subscriptions, hotel booking, dine, and flight booking.
Also check:
Are you excited to play the Intermiles contest?
Then check out the below mentioned Intermiles quiz contest answers right now!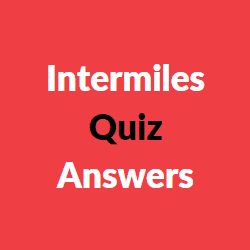 Intermiles Quiz Answers:
1. Play & Win Amazon Vouchers (22nd July – 29th July 2021)
1) — is the motto of the Tokyo Olympics in 2020.
Ans: United by emotion
2) What is the size of the Indian contingent at the Tokyo Olympics 2020?
Ans: 228
3) At which of the following Olympics were gold medals made of pure gold last awarded?
Ans: 1912
4) What do the five rings on the Olympic symbol represent?
Ans: The five continents
5) Who is the first ever Indian fencer to qualify for the Tokyo Olympic Game 2020?
Ans: Bhavani Devi 
6) The Five Rings of the Olympic symbol are in five different colours, Red, Green, Yellow, Blue & ___?
Ans: Black
How to Play Quiz Intermiles Quiz: 
1) Firstly, download the Intermiles app from the Offer Page.
2) Then, register a new account on the app and then verify our mobile number.
3) Then go to the setting option > account option > profile > and complete your profile.
4) Now, come back to the Intermiles app dashboard and then look for Intermiles everyday section.
5) After that, click on the view-all option and then search for the Intermiles Quiz-a-thon banner.
6) After finding the banner, click on it and then click on "Start quiz" > Let's begin.
7) Also, all the Intermiles contest answers are given above, so select only the correct answers.
8) You will get 59 seconds to give one answer in the Intermiles Quiz-a-thon contest.
9) After that, your 50 miles will reflect in your account within seven days.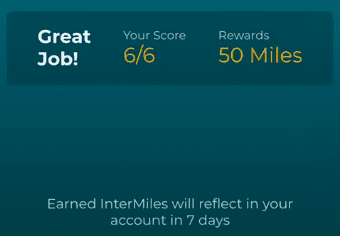 10) Then, you can redeem the miles through various available options.
Conclusion:
In conclusion, this is how you can get the benefits from this Intermiles Quiz post, share it with your friends by tapping on the social media icons.
Moreover, do you have any queries in your mind? If yes, then let me know in the comment box.
Lastly, do check some free recharge offers and Sony liv free subscription offer for extra benefits.
At this Point

Check Related Offers:
Finally Watch Related Video:
Inside this media, you know more about the Intermiles quiz.
intermiles weekly Quiz answers today l 12 November 2020 l win 50 intermiles points