Jio New Offer: In this offer post, I am going to tell you about Jio new offers,
After reading this offer post, you will get below-given offers:
So let me tell you about all the offers from the largest 4G network!
Are you ready? I hope you are,
Jio introduces a new offer every month, and it is hard to cover all the offers separately,
So I decided to make a single offers post for all the Jio new and the Jio latest offers,
It is not a good idea? Tell me in the comment section below,
I am waiting for your valuable comment in the comment section below,
Last month, Jio launched a wheel offer,
In this offer, you have to purchase a pack of Wheel detergent from your nearest market,
Right now Jio offered, Jio Tambola offer, Tambola or bingo is a game of numbers.
Tambola is a very simple game, where numbers are called out on the top of the screen one at a time and the players need to strike the numbers on the ticket if it's a match.
Other offers which are recently launched by Jio is mentioned below,
Each offer has its own terms and conditions, so make sure to read the terms and conditions of every offer,
Also check:
I have also mentioned some steps after each offer, so you will not face any problem while using the offer.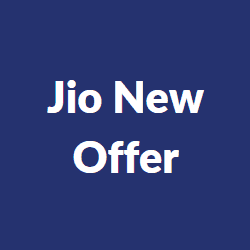 Jio New Offer Terms:
Get Unlimited on-net Calling for 24 hours:
1) This offer is valid for Jio period users.
2) The offer is also valid for Jio employees.
3) This is a grace period offer from Jio.
4) Users will get Unlimited on-net calling (Jio to Jio calling)
5) This offer will be valid once the Jio existing plan gets expired.
How to Avail Jio New Offer:
1) First of all Download Jio app from Offer Page
2) You will be redirected to the Google Play store, click on the install button on the Play store.
3) After downloading the app, Open the Jio app by tapping on the open button or by tapping on the Jio icon.
4) Then log in with your Jio mobile number and password.
5) After doing this, click on My plans tab on the top.
6) Then you will find a Grace plan as shown in the offer Image given above.
7) Click on the Grace plan and then click on Active, one your existing plan get s expired.
8) Then your plan will be activated and then you can call other Jio users.
9) This offer is valid for a few days after your existing plan gets expired.
Old Jio New Offers:
Play Tambola & Win Bumper Prizes:
1) The Game will be available on MyJio from 7 PM onwards every day starting 3rd April 2020 or at such other time period as may be determined by the Company from time to time
2) The Participant may participate in the Game by registering on MyJio
3) Any entry for participation in the Game is not transferrable
4) The player gets 1 free ticket per event daily which he needs to claim by answering the quiz question correctly.
5)  You can play with only 1 FREE Ticket per game.
Check Related Offers:
Watch Related Video:
Play Jio Tambola - Reliance Jio