Jiomart Credit Card Offers: In this offer post, I will discuss a new credit card offers with this Jiomart.
Make a payment on Jiomart to save money with the following profits:
10% instant discount on shopping.
Up to Rs 2500 on EMI transactions.
Purchase on products.
And more profits.
To be sure:
I used this Jiomart platform ever to purchase online grocery purchases using bank cards.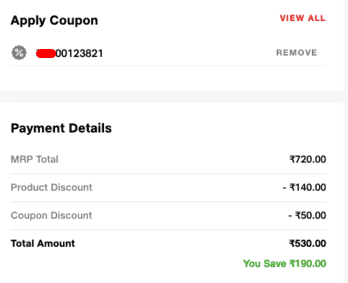 Also, I saved much more amount with many bank credit cards. Which card do you have? Tell me in the comment if you feel free.
Then dive straight into this offer!
Jiomart is a retailer company that only provides grocery items at a particular value. It is the first joint venture of Reliance retail and Jio.
From Jiomart, you can buy any daily groceries, home & kitchen, fashion products, electronic items, beauty, and Jewellery.
Its other partners are Axis Bank, Kotak Bank, SBI, and Bank of Baroda, so today, Jiomart has brought a credit card offer.
Also check:
Check the offered links for free and read the offer terms for using them.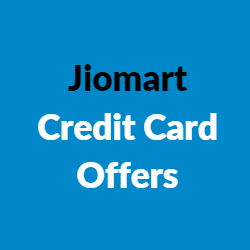 Jiomart Credit Card Offers Terms:
1. Get 10% Instant Discounts on Purchase
1) The customers can save a 10% discount from the entire amount when they shop for products from there.
2) If users can purchase grocery items, then they have to use the Axis bank or Kotak bank credit card for this offer.
3) Maximum discount amount is required up to Rs 2500 for the EMI transaction and up to 1500 for the total swipe users.
4) Minimum transaction is needed, similar to Rs 5000 for every credit and debit card user.
5) This credit card offers is applicable once per user, and no two Jiomart offers will be combined until the offer expires.
6) Make a payment before 31st October 2022, and do not use commercial, corporate, and B2B credit cards.
How to Avail Jiomart Credit Card Offers:
1) Firstly, tap on the Jiomart website or download the Jiomart app from an Android store.
2) After that, you must create an account online and enter the correct information to become a permanent member.
3) So, now enter the phone number and a verification code to access the orders, Wishlist, and offers.
4) Now, your account is opened successfully, and you can move to the homepage for grocery shopping.
5) Then, explore all the given categories above or find an item by searching the name or brand in the search bar.
6) Next, tap on the products to read the product description and add them to your account basket.
7) Before going to checkout, your credit card will be in active mode, and you can use only the valid card for payments.
8) Then, you can visit your basket and use any coupons as per the offer, the discount code is auto-applied.
9) Next, proceed to add the shipping details and then tap to choose the credit card button.
10) In this section, you must fill in the Axis bank or Kotak bank credit card details to complete your transaction.
Conclusion:
Activate your Jiomart app and join the live offer to avail the advantages.
Which grocery did you purchase under Jiomart credit card offers?
Share the information with us and check out the free recharge offers.
Jiomart Credit Card Offers FAQs:
Is Jiomart accepts credit cards?
Yes, Jiomart accepts the credit card payments and you can use it to avail the discounts.
Can I purchase grocery on Jiomart?
You can purchase the grocery product items on Jiomart and also you can save on online payments.
At this Point Check Related Offers:
Finally Watch Related Video:
Launch this video and learn about the Jiomart offers.
JIOMART SBI 10% OFF || JIOMART SBI CARD 10% OFF OFFER || SBI DEBIT CARD 10% OFFER.