Lybrate Free Sample: Do you Know what is Lybrate?
Lybrate is an online website where you can find the best doctors and they consult online for any kind of medical assistance.
You can also Ask health about your queries, book appointment, and much more.
Moreover, last time Lybrate has offered Nestle Free Sample,
Nestle Provides the best in a class protein supplement.
But Now Lybrate is back with another free sample offer.
Now you will get Kwiknic nicotine gum for free as well as some other products too.
Kwik Nic has a great refreshing taste with balanced sweetness.
The gum does not have added sugar, making it ideal for diabetics and sugar concerned people.
If you want to leave tobacco products then this nicotine gum might help you to get rid of them.
The Kwiknic free sample pack contains 10 chewing gums which can be chewed in three simple steps so hurry up and follow the below-given steps.
Also check:
How to avail of Lybrate free sample offer?
Follow below given the simple procedure.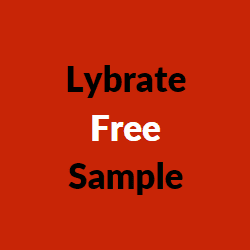 Lybrate Free Sample Details:
1. Get Sensodyne Deep Clean At Rs 0
1) Users will get Sensodyne deep clean mouth wash worth Rs 25 from Lybrate for free.
2) There are no shipping or delivery charges on this sample.
3) Users can order this sample a maximum of 5 times.
4) This Sensodyne deep clean mouth wash calm the mouth nerves for 24-hours.
5) Also the mouth was is made with boost technology for fast relief from sensitivity.
How to Avail Lybrate Free Sample:
1) Firstly go to Lybrate from the Offer page
2) Then select the quantity of the product from the right side.
3) After that enter your Name, Mobile number, email, complete address, age, city, pin code, etc.
4) After that click on the checkout button from the bottom.
5) Now apply code: Not Required.
6) Then pay the number of shipping charges through the debit card, credit card, or Paytm wallet,. (If any for your city)
7) Now the samples will be delivered to your doorstep within a few days.
More Lybrate Free Sample:
1. Get Dettol & Mom kit Free Sample:
1) Dettol is recommended by the Indian Medical Association. It continues to be one of the Most Trusted Brands, ranking among the top 10 Most Trusted Brands in India for the last 10 years.
2) To order a free sample go to Lybrate from Offer Page.
3) Follow the below steps and order a free sample.
4) Pay with Paytm & Get Rs 20 cashback + Rs 25 Lybrate Cash.
5) Also the effective price will be Rs 4.
2. Get Cadbury Bournvita For Women:
1) Get Cadbury Bournvita for Women from Lybrate Offer Page.
2) Also you will be charged Rs 20 for shipping.
3) You will get Rs 20 cashback in your Lybrate wallet (delivery charges will be revert as cashback).
4) Also Fill the form and complete your order.
3. Lybrate Kwiknic Free Sample Details:
1) Less Nicotine: A lower level of nicotine in Kwiknic Gum allows the body to gradually adjust to having less and less nicotine and helps you quit tobacco.
2) Consumption Safe: Kwiknic doesn't contain Tar, Carbon, or other constituents of tobacco products, making it consumption safe. It doesn't make you dependent on it.
3) To Avail of this free sample goto Lybrate website from the Offer Page
4) Also Use this coupon code: KWIKNIC100
5) Then follow the below steps to know how to order a free sample on Lybrate.
Other Lybrate Free Sample:
4. Lybrate Nestle Free Sample Details:
1) Hugh Protein: It Fulfills 37% of RDA (Recommended Daily Allowance) of protein.
2) Low Sugar: It has negligible sugar content. It contains 0.1% sugar as compared to other supplements.
3) Whey Protein: It contains 78% Whey protein, which is a complete, high-quality protein.
4) One serve = 50g powder + 150ml cold water.
5) Basis Recommended dietary allowance for Adult Sedentary Male, ICMR 2010.
6) Users can order a free sample from the Lybrate product page.
5. Lybrate Sunfeast Biscuit Details:
1) Contains Chana Sattu: All natural, most indigenous protein sources helps fuel your day with sustained energy.
2) No Maida: No cholesterol, No trans fat, No artificial sweetener and is made from Aashirvaad whole wheat atta.
3) Tastes like Besan Ladoo: Health biscuits will no longer be bad on taste. Here's a truly healthy tasty offering.
4) To get free samples goto the Lybrate Sunfest product page.
6. Lybrate Listerine Details:
1) Listerine Cool Mint Mild Taste contains the same essential oil formulation and gives you the power of Listerine in a mild taste.
2) Also order this free Sample from the Lybrate Listerine item page.
Old Lybrate Free Samples:
7. Lybrate Nestle CEREGROW Details:
1) A nutrient-dense cereal for 2-5 years old, packed with 15 vitamins & minerals assuring nutrition with every bowl for your growing kid.
2) Also order a free sample of Nestle CEREGROW by visiting Lybrate.
8. Lybrate Mother's Horlicks Details:
1) Mother's Horlicks with 25 vital nutrients is nutritionally designed for pregnant and lactating women
2) Also to order this  sample of Mother's Horlicks go to Lybrate Offer Page
9. Lybrate Sensodyne Toothpaste Details:
1) Do you experience discomfort when you eat food or drink certain foods? Is this a daily problem or perhaps just an occasional annoyance? You may have dentine hypersensitivity, another name for sensitive teeth.
2) Now to order this sample goto the Lybrate Sensodyne product page.
More Lybrate Free Samples:
10. Lybrate Mother Sparsh Wipes Details:
1) Nothing is as gentle as water & the presence of 99% pure water in our wipes makes them safest to use on a baby's delicate skin.
2) Now to order this sample goto Lybrate Wipes product page.
To conclude, this is how you can order some Lybrate free samples.

Which one of the above given free samples do you like the most?

Tell me the answer in the comment section below and must check some free recharge tricks.

At this Point Check Related Offers:
Finally Watch Related Video:
Freecharge promo code, Amazon Pay offer, Bournvita free sample, PhonePe free food, OYO quiz 🔥🔥🔥