Mamaearth Free Samples: In this offer post, I am going to tell you about Mamaearth free samples,
When you order these products from the Mamaearth website then you will get:
Samples for free.
Products for trial.
100% cashback on order.
And much more.
In fact:
I have already ordered Mamaearth free samples from their official website.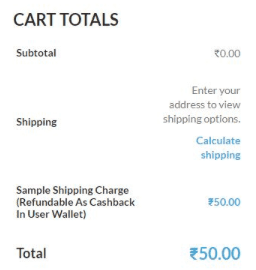 Do you also want to order free products from Mamaearth?
Then Let's get started!
Mamaearth is a 5 years old brand founded in 2016 and Asia's first toxin-free products maker. The company offers a wide range of products from beauty to baby products.
Moreover, Mamaearth is FDA approved brand which means their products are 100% safe to use for children and adults.
Right now, Mamaearth is offering free sample products for their customers. The brand provides free samples to all the customers who make an order from their website's free sample page.
However, when you make a free sample order on their website then you have to only pay the shipping charges of about Rs 50.
When I ordered the Mamaearth Free samples from their website then I received the package within 5 days at my doorstep.
Also check:
Are you excited to order the Free samples products?
Then follow the below-given steps and complete your order.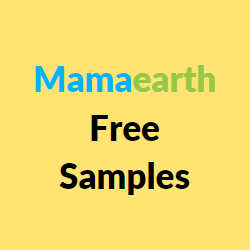 Mamaearth Free Samples Terms:
1) The Free sample products can't return from the Mamaearth website
2) Users have to pay free sample delivery charges online through any Payment method.
3) The sample products will be delivered to the customer's address within 7 days.
4) The shipping charges will be refunded in the user's Mamaearth wallet after delivery.
5) The free sample can be ordered only one-time per user per account.
How to Get Free Products For Trial: 
1) First of all go to the Mamaearth website from Offer Page
2) Now some products will appear on your screen worth Rs 0.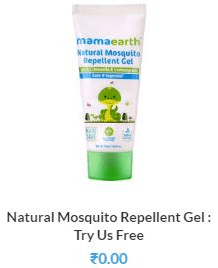 3) Add any one product to your cart and then click on the cart from the top right.
4) Then click on proceed to pay and then click on Login > Enter your details.
5) If you don't have an account with Mamaearth then enter your name and your delivery address including your email and mobile number.
6) Now scroll down and then pay the shipping charges of Rs 50 by any suitable payment method.
7) Now complete your free sample order on the Mamaearth website and you will get the product within 7 days.
8) The shipping charges will be added back into your Mamaearth wallet after the free product delivery.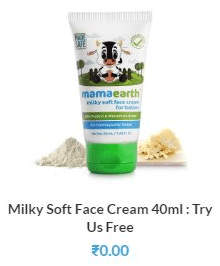 Mamaearth Free Products List:
1. Mamaearth Gentle Cleansing Shampoo:
This is a cleansing shampoo for the baby's hair and scalp. The gentle cleansing shampoo only available for a limited time period in the list of free products.
2. Ultra-Light Indian Sunscreen:
This product from Mamaearth will protect your screen from the harmful UVA & UVB rays.
3. Deeply Nourishing Body Wash:
This product contains Aloe Vera, coconut, essential oil, and allantoin to soothe and nourish the baby's skin.
4. Baby Wipes Travel Pack:
Baby wipes are very gentle and safe to use on your baby skin, these wipes are very soft and ideal for the baby skin.
5. Repellent Fabric Roll-On: 
This product from Mamaearth is chemical-free and provides up to 8 hours of protection from mosquitoes.
Conclusion:
I hope you got some value from this magnificent post, if you like this Mamaearth Free Samples post then share it with your best friends.
If you have any questions, then let me know in the below-given comment box!
Do check some free recharge offers, and free samples offer some extra benefits.
Also, check out Vi Free Data offers and Jio Free Data offers.
At this Point Check Related Offers:
Finally Watch Related Video:
Observe this video to know how to grab or how to order free sample product from Mamaearth.
FREE SAMPLES PRODUCTS AT RS 0||FREE PRODUCT FROM MAMAEARTH😮