Mojo Box Free Sample: In this sample offer post, I will talk about a new product sample from Mojo Box.
After registering on the Mojo Box platform, you will get the below advantages:
Free Mojo product.
Product at Rs 0.
Minor delivery charges.
And more advantages.
Forsooth:
I have received a free sample product from the Mojo Box platform?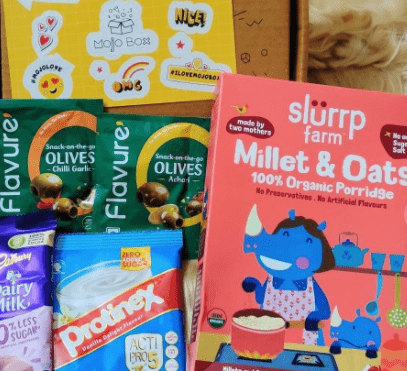 Do you want to grab free Mojo samples?
Let's dive right in know!
Mojo Box is a new online service which provides free sample product for its registered customers.
Furthermore, it contains many products inside the Mojo box, such as millet and Oats, Protinex, Dairy Milk chocolate, and olives.
Did you know about the free sample India product, or do you want to know?
As we already know that, the Mojo Box is an Indian platform, So it provides genuine products and 100% usable. Currently, it is available in Delhi and Mumbai.
However, it offers a free product for its customers on the users review. And after that, Mojo Box report to all the product companies about the product. And also want to know more about the product quality.
Mojo Box is worked with all these platforms HDFC bank, baby dove, Godrej professional, Huggies, Protinex, mama expert, Kotex, yippie, and more.
That is why most people love this platform and all products. If you want your photo to be on the Mojo Box platform, follow it on Instagram and check out all the required steps.
Also check:
Do you want to get a free product with no shipping charges?
Then read all the instructions from the bottom page.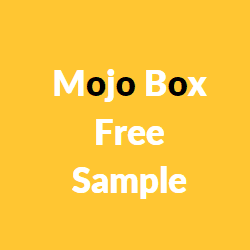 Mojo Box Free Sample:
1. Get Free Sample At Just Rs 0
1) The user will get free products from the Mojo Box website if they register themselves as a contester.
2) The user age must be older or more than 18.
3) To get the free sample product, the users must enter all correct information and all survey answers.
4) There is no coupon code required to get a free Mojo Box product.
5) The users have to pay some delivery charge.
How to Get Mojo Box Free Sample:
1) Firstly, open the Mojo Box website from the given link.  
2) Secondly, scroll down the page and enter all mandatory details.
3) Now enter pin code, state, town, first name, last name, email ID, mobile number (10-digit), verification code, DOB, gender, strong password.
4) After that, tick on the term and conditions and click on the submit button.
5) Next, you will redirect to the Mojo Box survey page.
6) Now, review all the information and scroll down the page to give all the correct answers to the given questions.
7) Next, tap on the update profile button to submit all your information.
8) Now, you will get a message of a free product from the Mojo Box platform.
9) Have patience! Your product will deliver within a few days.
10) After receiving the free sample, open it and share its image on the Mojo Box Instagram.
NOTE: do not try to make multiple accounts for a free sample because if you are caught, then Mojo Box will take immediate action.
Conclusion:
Want to get more free products? Then visit the Earningkart homepage and check all free samples.
Did you claim your free sample product from the Mojo Box platforms?
You can then tell me in the comment section about the free sample and also check these free recharge offers.
At this Point Check Related Offers:
Finally Watch Related Video:
After streaming this sample video, you will know how to get free sample from the Mojo Box free product.
Mojo box free samples/mojo box freebies/mojo box feedback/mojo box sms not received/mojo box