Nielsen Confluence Panel: Do you want to earn free Amazon, Bookmyshow, Flipkart, Myntra, vouchers?
if your answer is yes then here is a great offer for you.
Now Nielsen Confluence Panel comes up with a new offer.
In this offer, the Confluence app is offering free Amazon, Bookmyshow, Flipkart, Myntra, vouchers when you keep installing this app on your smartphone.
This is a research app, so it will collect your other app data like FB research app and mobile expression app.
Don't worry it will not collect your own data, you can check this app privacy policy for more information about this topic.
You will get 50 points in this app daily, so when you keep installing this app in your smartphone for 30 days then you will get 1500 points worth Rs 150 Amazon, Bookmyshow, Flipkart, Myntra, voucher.
You can redeem a minimum of 1000 points and a maximum of 5000 points in this app at one time.
So follow the below steps and download this app with wasting more time.
If you have not checked our other free recharge referral code apps then also check them as well from the check section given below.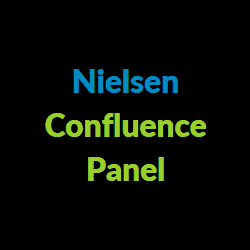 Brief details of This app:
1) Sign-Up Bonus = 250 Reward Points worth Rs 25
2) Daily Rewards = 50 Reward Points worth Rs 5
3) Minimum Redeem = 1000 points worth Rs 100
4) Maximum Redeem = 5000 points worth Rs 500.
How to Earn with Nielsen Confluence Panel:
1) First of all, open this link in your browser and download the app, now your download will start, once it finishes open the app and click on install.
Give unknown sources permission if your smartphone asks while installing the

APK file

.
2) Now open the app, click on the new user, tick on "I have read and agree to the above terms of use" and click on accept
3) Then again tick on "I have read and agree to the above Privacy policy" and click on accept.
4) Now enter your 10 digit mobile number, Pincode, date of birth, gender.
5) Then enter your password and then confirm your password again.
6) Now tick on the reCAPTCHA and verify it.
7) Now click on "send verification code"
8) Now you will receive a 6-digit verification code on your registered mobile number
9) Enter that number, and click on submit.
10) Now you will be asked a few questions about yourself answer all the question and click on "save"
More Steps of this app:
11) Now open the app in your smartphone, enter your 10 digits mobile number and password.
12) Note – Make sure you enter the same mobile number and password which you have entered earlier.
13) Now the app will ask you to give enable access for confluence, give all permissions.
14) Goto to your smartphone accessibility option and tap on confluence and turn it "ON" then click OK
15) Now go back in the confluence app, and give it one more permission if asked.
16) Now go back again in the confluence app, you will see 250 points in your earned points section.
17) You have completed all the setup!!, Now you will get 50 reward points as daily.
18) So in one month, you can earn 1500 points worth Rs 150 Amazon, Bookmyshow, Flipkart voucher.
19) Make sure, you keep the app open in your background to sync data.
How to Redeem Points in the app:
1) Click on the earned points section and again type your mobile number and password.
2) Now Enter your email, and click on sent verification mail, then you will receive a one-time password.
3) Now open your email and copy your one-time password and enter it in the app.
4) If the email doesn't appear in your inbox then check in the spam folder.
5) Now go back to the app and enter that OTP and click on verify email.
6) Then select your reward as per your choice link Amazon, Flipkart, Bookmyshow Etc.
7) Then select reward denomination as 150INR worth 1500 points.
8) Now click on Redeem your points, you will receive your voucher within 7 days after you redeem.
My Experience –

I found that

Nielsen Confluence Panel

is not providing any rewards to users more than one time meaning that, once you withdrawal your reward of any

denomination

then you will not be eligible to claim your reward again.

So if you have about 2,000 points in your confluence app, then don't withdrawal them. Wait a few more days and then withdrawal the highest reward denomination in the Nielsen confluence panel.

I contacted Neilsen confluence panel support but I didn't get any email reply from them, so make sure your withdrawal reward only one time.

If you like this app or this post then do share this app with your other friends so they can earn some more money from this kind of apps.

Shoot your comment in the comment section below, tell me how much you have earned from this Nielsen confluence apk.

Also, check out some Free recharge tricks for some good offers.
Nielsen Confluence app FAQ:
What is Nielsen Confluence app?
This confluence app is a research app, through this app you can earn rewards on your mobile.
How to Earn voucher from this app?
You need to install this app on your smartphone, then you will earn get Amazon, Flipkart, BookMyShow vouchers for free.
How to install this app?
You need to click on a link given in this article, then you will be able to download the Nielsen confluence panel app.
This is a Genuine app?
Yes, this confluence app is genuine and you will get a voucher in real.
Check Related Offers:
Check Video From Our Video Channel: