P&G Free Samples: In this free sample post, I will tell you about a new P&G free product.
Spend a few minutes on this P&G platform and receive the below rewards:
Free gifts of many brands.
Sample product at Rs 0.
Gillete item from P&G.
And more rewards.
Forsooth:
Earlier, I have got many samples from P&G like Ariel, Pampers, Oral-B, and more.
A few days ago, I requested a free sample similar to this brand, which will be delivered to my house shortly.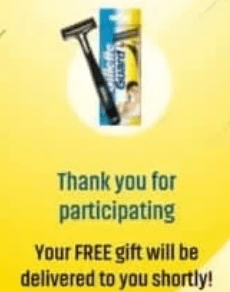 Do you want a Gillette product sample? If yes, then dive straight into this sample offer!
P&G is a multinational company of America located in Cincinnati, and this corporation provides you with a free sample of products of many brands.
It is a big corporation, and many online merchants have partnered with this company like Gillette, Selena, Whisper, and more.
But today, P&G has brought a deal with Gillette, and when customers participate in it, then they will receive a free sample of products at zero value.
Also check:
Are you ready for this free sample? Then go straight into the sample steps.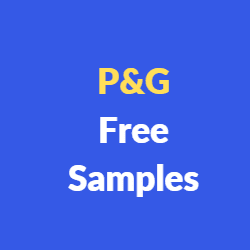 P&G Free Samples Terms:
1. Get a Free Sample of Gillette Razor
1) When users fill out a sample form on the P&G platform, then they will receive a free product from Gillette guard.
2) This PGtry offer is valid only for students or College students.
3) Students or college users must verify their details with the P&G for free sample product items.
4) User age must be more than 18 to availing this free sample product items of this Gillette brand.
5) Free sample product offer deal is run for a limited time, and it will expire at month-end.
6) The free product will be delivered to your doorstep within four weeks.
How to Avail P&G Free Samples:
1) Firstly, tap on the PGtry website link from this offer post, and you will land on the next page.
2) After going to the signup page, enter the 10-digit mobile number and press the button to request a login code.
3) Then, verify an account with the login code and go to the next page to add more details to confirm your details.
4) Enter your full name, email address, age group, gender, select country, date of birth, and address with a Pin code for product availability.
5) After that, verify your student identity by uploading the college ID card and also mention your valid age for this sample product.
5) If the details mentioned above are correct, then press the submit button and go to the next page.
6) Then, the PGtry team will verify the details, and if the details are correct, they will send you a reward for this Gillette brand.
7) In a few weeks, you will get your product and when it is delivered, then write feedback on this product quality.
Conclusion:
Join this post and get an offer URL to claim the product for free.
Have you requested a free sample from PGtry?
Check out these free recharge offers for free sample offers like free sample India, Colgate free sample, and more.
P&G Free Samples FAQs:
How do I get free samples from P&G?
To get free samples from the P&G platform, you need to fill a sample form, and you will get it.
What companies sell free samples?
Many of the Indian and international companies sell free samples like Starbucks, Loreal, Pfizer, Ariel, Gillette, and many more.
At this Point Check Related Offers:
Finally Watch Related Video:
Explore this video to check the product in 3d view.
P&G Free Gillette Kit for College Students | free gillette samples | free sample products in india