Reliance Digital Citibank Offer: Here, I will discuss a new Citibank offer with Reliance Digital.
Go and get the Reliance Digital store for the following benefits:
10% cashback on shopping.
Save money on using bank cards.
Purchase product with discount price.
And more benefits.
Forsooth:
I have online shopping on Reliance Digital, and its products are unique of the best quality.
Are you a parent or a child? This offer is all about the savings only on Citibank cards.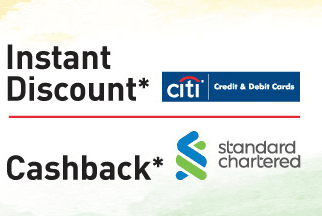 Now let's get a start on this Reliance Digital Citibank offer!
Reliance Digital is an online hub for doing online shopping like mobiles, tablets, television, audio, home appliances, computers, cameras, personal care, and accessories items.
It is largest shopping firm, every time it offers huge discount on product items. Moreover, Reliance Digital is merged with many payment merchants.
Today, it has come with new payment merchants named Citibank, where the customers have to make the proper payment of a given amount for cashback reward.
Also check:
What type of products do you purchase during online shopping? Comment your answer.
Now avail of the discount benefits by reading the below steps.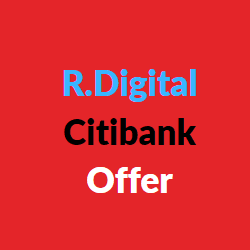 Reliance Digital Citibank Offer Terms:
1. Get 10% Cashback on Online Shopping
1) No coupon is required for this offer.
2) When users shop an online purchase on the Reliance Digital shopping website, then they will get a 10% cashback.
3) Users will have to make a minimum spend of Rs 15,000 for online shopping to earn cashback.
4) This Reliance Digital Citibank offer will end on 30th June 2022.
5) Offer is applicable only on the Reliance Digital and Jio Mart Digital platform, but the payment should be Citibank credit card, debit card, and EMI cards.
6) Maximum cashback is Rs 2000 for Reliance Digital customers.
How to Avail Reliance Digital Citibank Offer:
1) Firstly, go to the Reliance Digital store or Jiomart Digital store or search it on your browser.
2) After that, click on the login function and log in with an existing social account like Facebook or Google.
3) Alternatively, choose the register option to make your new profile with valid details.
4) Then, enter your first name, last name, email address, password (make strong), and mobile number.
5) When registering an account, search for your favourite products by name or brand.
6) If you are looking for branded items, then go to the brand product page and find your best items.
7) Next, click on the selected products and visit the main page of products to read the full details.
8) Now, add them into the cart, and before that, you have to activate your Citibank credit and debit cards.
9) After adding the items into the cart > check your order by going to the basket section.
10) Then, add your shipping details such as pin code, city, country, address and more.
11) Last, make your payment of Rs 15,000 with the Citibank credit and debit card to get your product.
Conclusion:
Use Citibank credit/debit card on the Reliance Digital official webpage.
How much products did you purchase from the Reliance store?
Share your experience about cashback rewards in the below comment box and check some free recharge offers.
Reliance Digital Citibank FAQs:
Does Reliance Digital give offers?
Reliance Digital provides various online offers like up to 80% on appliances.
Does Reliance Digital have student discount?
Reliance Digital have special offer for students to grasp some discounts.
At this Point Check Related Offers:
Finally Watch Related Video:
Click on this video and get its best offers on the latest electronics.
Best Offers On Latest Electronics I #DigitalIndiaSale | Reliance Digital