Samsung Pay Mini App – Get Upto Rs 300 cashback
Samsung Pay Mini App – Get Upto Rs 300 cashback,Carry your favorite cards on your devices so you can pay in-person or in-app. Plus, get extra rewards for the same purchases you make every day. now pay with samsung pay mini app & get upto Rs 300 Cashback per customer How to avail Samsung Pay Mini App offer? How to Get Rs 300 cashback on Samsung pay Mini App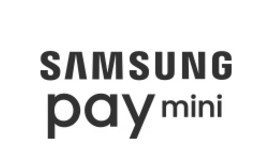 Axis Bank Terms And Conditions :-
Axis Bank is only communicating the offer by Network and will not be held liable for the usefulness,
worthiness and/or character of the offer.
Offer is subject to availability of products at the sole discretion of Merchant
Axis Bank retains the right to change or discontinue the offer at any time during the promotion period
without prior notice.
The offer is not transferable, non-negotiable and cannot be en-cashed.
All Customer Queries/dispute on the offer should be raised during the offer period or within 90 days
after expiry of the promotion period. For any disputes, the customer needs to furnish a scanned copy
of the charge slip and Invoice for the case to be taken for further investigation.
The decision of Axis Bank will be final and binding on all and any correspondence in this regard will
not be entertained.
Axis Bank reserves the right at any time, without notice, to add/alter/change/ or vary any or all of
these terms and conditions or to replace, entire or in part, this offer by another offer, whether similar
to this offer or not, or to withdraw it altogether.
Axis Bank will not be responsible or liable in case the offer is not configured or could not be availed
due to malfunction, delay, traffic congestion on any telephone network or line, computer on-line
system, servers or providers, computer equipment, software, or website.
The participation in the offer is entirely voluntary and it is understood, that the participation by the
Cardholders shall be deemed to have been made on a voluntary basis.
Offer Duration – 
Offer valid up to July 31,2017
How To Avail Samsung Pay Mini App:-
Register on Samsung Pay Mini App preloaded on your Samsung J7 Max, Samsung J7 Prime and Samsung J7 2016
Add your bank account and create your own UPI ID on the Samsung Pay Mini App
Make a successful send money transaction of Rs 250 or more within the Offer Period and get Rs 50 cashback into your account within 30 days from the date of the transaction.
A single customer can receive cashback amounting to a maximum of Rs 300 during the Offer Period.
Make six send money transactions of Rs 250 or more per transaction to avail maximum benefit.