Spykke Free Trial: In this post, I will introduce a Power bank platform named Spykke.
After taking a free subscription, you will get the below benefits:
Unlimited power bank swaps.
No commitment; cancel anytime.
Free trial for 90 days.
And more benefits.
Forsooth:
I have received a free subscription at Rs 0 from the Spykke platform.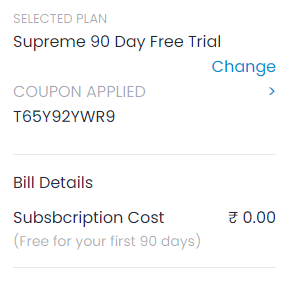 Do you want to get a Spykke free subscription?
Let's jump down and grab your free trial!
Spykke is a new type of platform. By using Spykke users can do mobile charge for free in any Spykke charging stations.
The user will get the Spykke product free for 90 days. It means the user can use Spykke Power bank free of cost for mobile charging anywhere across the nation.
Additionally, the user can take these subscription plans:
Supreme: In this plan, the user will get a free trial for 90 days and three years for Rs 1999.
Elite: The user will get limited swaps like Rs 399: 25 swaps, Rs 699: 50 swaps, and more.
Standard: In the standard plan, the user can take a power bank on rent for Rs 20/Hr or Rs 100/hr.
What are swaps?
Swaps mean changing. The user can use Power bank 25 and 50 times.
Also check:
Are you excited to charge your mobile for free from this Spykke?
Then check all the below instructions.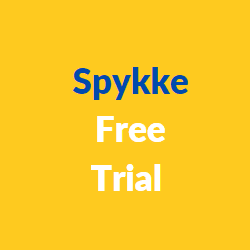 Spykke Free Trial Offer Terms:
1. Get Free Trial For 90 Days at Rs 0 
1) If the user applies the below-given coupon code, they will get a free Spykke trial for 90 days.
2) Spykke is not responsible if the users transact the free trial amount from any third-party websites.
3) The user does not have to pay any charges to take a Spykke free trial.
4) The member does not have permission to keep the power bank in a pocket or bag with metal objects.
5) The user shall be responsible for Spykke product damaging, vandalizing, extinguishing, or concealing the Spykke power bank.
How to Get Free Trial For 90 Days at Rs 0:
1) Firstly, go to the Spykke website from the Offer Page. 
2) After that, click on the "get started" option from the given page.
3) Thirdly, enter your mobile number, verification code, DOB (date of birth), and user name.
4) Fourthly, you will redirect to the payment page.
5) Now scroll down the page and apply Spykke free trial coupon code: T65Y92YWR9
6) After applying the coupon code, your free trial for 90 days will enable > now tap on the submit button.
7) After submitting the button, add more details about yourself like name, email, DOB, gender, occupation, city, Pincode, area, address.
8) Now, you will get a message of a subscription plan.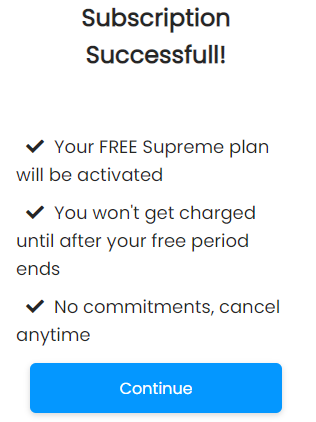 9) Next, click on the continue button and use your free trial for mobile charging.
How to Use Spykke Services:
1) Firstly, open the Spykke website on your mobile browser.
2) After that, find a charging station nearby your location.
3) Now, open the Spykke scanner and scan the QR code to eject the Power bank from the Spykke charging station.
4) Now, use it anywhere, and after that, put it back to any charging station.
Conclusion:
Want to increase your subscription plan, then use Spykke for more information.
Did you use Spykke free trial? If not.
Then tell me in the comment section why you did not use and check these free recharge offers.
At this Point Check Related Offers:
Finally Watch Related Video:
After watching this Spykke trial video, you will know how to get a plan from the Spykke platform.